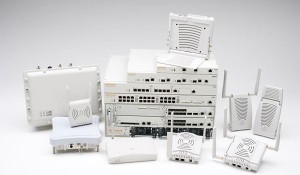 Aruba Networks will demonstrate its portfolio of 802.11ac wireless solutions at GITEX Technology Week from 12th-16th October, 2014 at Dubai World Trade Centre.
It will demonstrate its WLAN Access Points (APs) and mobility controllers that are built for the 802.11ac standard and the wireless experience for 802.11n devices which connect to the network. . It will also showcase its ClearPass Access Management System.
The company is aiming to position itself as a 'one-stop-shop' for the WLAN requirements of organisations of all sizes and lines of business.
"Organisations have been forced to rethink their networks," Ammar Enaya, General Manager, Aruba Networks Middle East, said. "The workplace of the future will need secure wireless infrastructure to attract #GenMobile talent and provide them with the tools they need for productivity and innovation. Using ClearPass, businesses can dynamically profile devices as they connect to the network, which in turn helps fine-tune policies. The solution then aids policy management and automation, allowing granular control based on user roles, device types, ownership, and location."
Aruba Networks' stand at Gitex will be D1-30 in Hall 1.