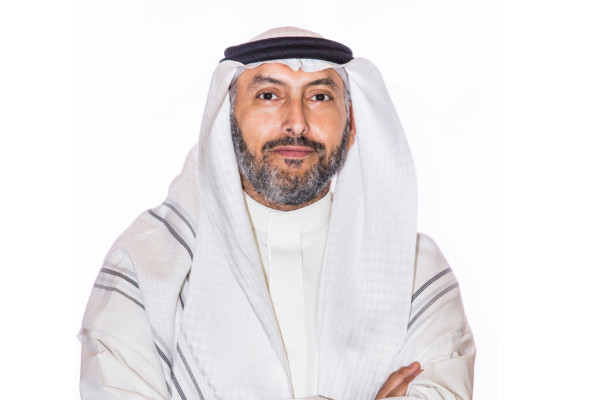 Aruba has announced that it will be launching its 'Aruba Mobile-First Platform' during its participation at GITEX Technology Week.
The platform includes a unique set of software solutions and business partnerships, designed to make the enterprise network smarter, while being easier to consume and manage.
Ammar Enaya, Regional Director, HPE Aruba, Middle East and Turkey, said, "Today, CIOs are accountable for the success of mobile and IoT initiatives, many of which depend on the availability of a reliable, secure wireless network infrastructure. They are being asked to provide relevant data and insights about the success or failure of such projects, even if they were not the one to make the decision around device and technology choices for mobile and IoT. Our technology continues to bridge the gap between business and IT priorities – actionable insights for the business powered by the network, new richer experiences for GenMobile and predictable and secure operations for IT. These capabilities are powered by Aruba's Mobile-first Platform – a set of software solutions that are easy to consume and developer-ready. Earlier this year we brought IT and business together. Now we are making it easy for developers, technology vendors, and customer dev ops teams to join the crowd."
The Aruba Mobile First Platform, a software layer that uses application programming interfaces (APIs) to provide third-party developers and business leaders network insights to improve applications and services. The platform accelerates integration and innovation of mobile and IoT at the speed of the developer ecosystem, rather than the pace of a single vendor.
"We have been consistently participating at GITEX for many years due to the importance of this regional event where many of our customers and partners attend," said Enaya. "HPE Aruba's senior leadership from US and Europe will attend the show together with the company's regional leadership in order to drive key discussions, close business deals and announce major business initiatives and key wins. Our customers visit us to understand our current and future solutions portfolio that we demonstrate on our booth. We share our roadmap and company vision during executive meetings. Our objective is also to reach out to new potential clients and grow our regional business across key verticals such as education, hospitality, healthcare, government, retail and oil and gas.
"We will be showcasing our integrated wired and wireless access layer portfolio, secure IoT support, and advancements in network management and security solutions which will enable customers to get ready for the mobile-cloud world. We will also be educating partners at GITEX about our new 'Partner Ready for Networking' programme."
To position partners to be highly competitive in the rapidly changing mobility networking market, Aruba is introducing the Partner Ready for Networking programme. This new channel programme takes the best elements of the Aruba PartnerEdge and HPE Partner Ready programmes to create a new programme that enables partners to capitalise on the burgeoning enterprise mobility market opportunity.
Aruba will be exhibiting from the HP stand number CLD-6 in Hall 7.