ASBISc Enterprises Plc, a leading Value-Added Distributor, developer and supplier of IT and IoT products, solutions and services in the growing markets of Europe, Middle East and Africa, according to the preliminary estimations, in December 2021 had record high consolidated revenues of approx. USD 397 million, compared to USD 343 million in December 2020. It represents an increase of approx. 16% y/y. ASBIS is listed on the Warsaw Stock Exchange under the ticker ASB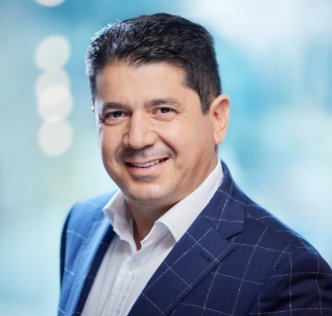 Costas Tziamalis, Management Board Member and IR and Risk Director of ASBIS Enterprises Plc, commented: "We have just officially joined the prestigious group of companies with annual revenues of USD 3 billion. This is a great achievement for us that we are all proud of. The past year has been extraordinary for us. We not only achieved record high revenues, it was also the most remarkable in terms of profitability. We have strengthened our presence in all markets in which we operate, all product lines have grown significantly. We are also actively investing in alternative revenue streams and we are extremely confident for the years to come".
Costas Tziamalis added: "We have started 2022 in a very strong manner and we are very optimistic about it. It is in our DNA to aim higher and predict growth during the beginning of every year and this is why we set ourselves ambitious plans. We want to be a leading IT distributor with added value and consumer electronics in the markets where we are already present and introduce a new quality for our valued customers. Despite the recent turmoil around our regions, we confirm that our company is strong and ready to weather any unlikely situation which might appear in our way. Our thirty year history has proven that we know how to manage crises and we are confident that our company is at its best to manage it once again".