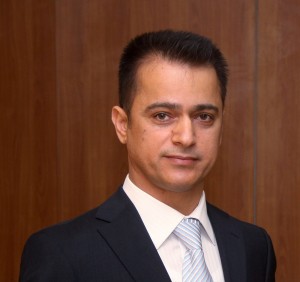 Iraqi mobile telecoms company, Asiacell has teamed up with Ericsson on a three  year contract which will see the telecoms operator utilising Ericsson's Charging & Billing in One system.
Under the agreement, Ericsson will do systems integration and provide business transformation consultancy services.
Using Ericsson's innovative solution, Asiacell's customers will have enough flexibility to seamlessly move from one service to another, trying out new experiences as they go and still feel in control of what they are paying for and how they are billed rather than being limited by the available technology and payment options.
"Asiacell's network covers 96% of the Iraqi population, making our national coverage the most extensive of any Iraqi mobile telecommunications operator," said Mohamed Baban, CTO, Asiacell.
"From passive to active, the role of the customer has shifted impacting the whole industry. People increasingly expect transparency, control and individualisation of their experience and this is what we are planning to provide while adopting new technologies and solutions such asEricsson's billing solution. This reflects our commitment to continuously provide world-class services to our customers as we work towards a seamless customer experience that meets their demands."
"We envision a world where everything that can be connected will be, which will create an incredibly intricate web of technology, services, partnerships and customers that all need to be handled effectively if they are to generate revenue," said Anders Lindblad, President,Ericsson, Region Middle East.
"With our billing system and our Consulting and Systems Integration capabilities, Asiacell is taking the necessary steps to be ready for this connected world, by transforming its business systems now. We are confident that Asiacell will continue to provide its customers with an excellent mobile experience with the help of our latest innovative technology."
This agreement marks the beginning of a new partnership between Asiacell andEricssonand will enable Asiacell with the maximum flexibility required to deliver a wide range of new marketing initiatives and multiservice offerings for over 9 million subscriber base and will cater for the envisioned data traffic explosion and the fast evolution of the ICT industry in Iraq.