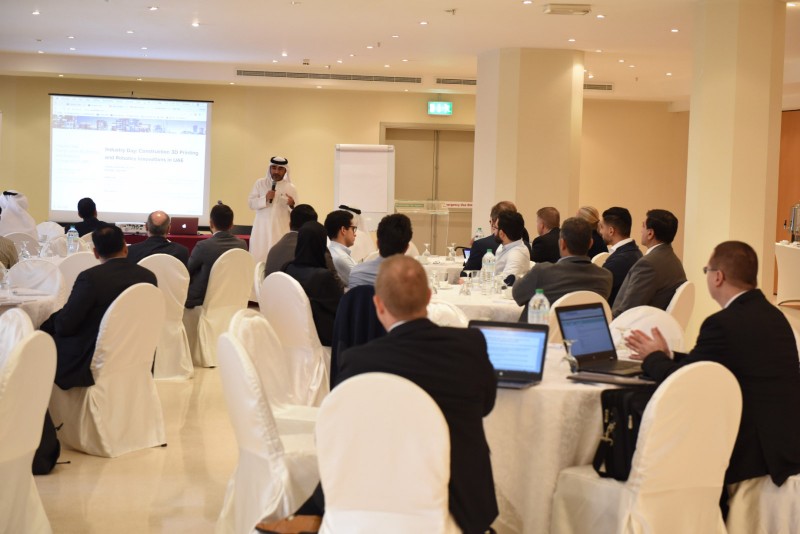 The American University of Sharjah Enterprises (AUSE) and American University of Sharjah (AUS) recently held a three-day workshop on robotics and 3D printing in the construction industry at AUS to present potential opportunities in research and development in construction—introducing how robotics and automation can help increase cost-effectiveness and reduce labour requirements and construction waste. The AUS also showcased some of the best 3D printing projects of its senior students.
Robotics and 3D printing in the construction industry workshop is in line with AUSE's commitment to boost scientific and technical innovations that support Sharjah's efforts in building a knowledge-based economy, it said. AUSE has further encouraged this step by adopting robotics and 3D printing as construction tools. Prospects for the 3D printing in construction are huge as market studies have revealed that robotics and 3D printing for the sector can cut labour requirements by 50 percent, construction timeframe by 50 to 70 percent and industry waste by 70 per cent.
Finland's Oulu University of Applied Sciences (OAMK), which is Sharjah's key partner in business development and setting up of an innovation ecosystem for the emirate, presented an innovation management approach highlighting its 'LAB model'. The presentation underscored the breakthroughs that must be achieved before 3D printing can become commercially viable for making concrete, such as the formulation of a concrete that is suitable for regional environment that is hot and humid, digitisation of the construction process, and building of horizontal structures through 3D printing.
OAMK and AUSE earlier signed an agreement which paved the way for the introduction of the Finnish university's LABs learning model in the UAE. The three-day workshop hosted participants from both the public and private construction sector.