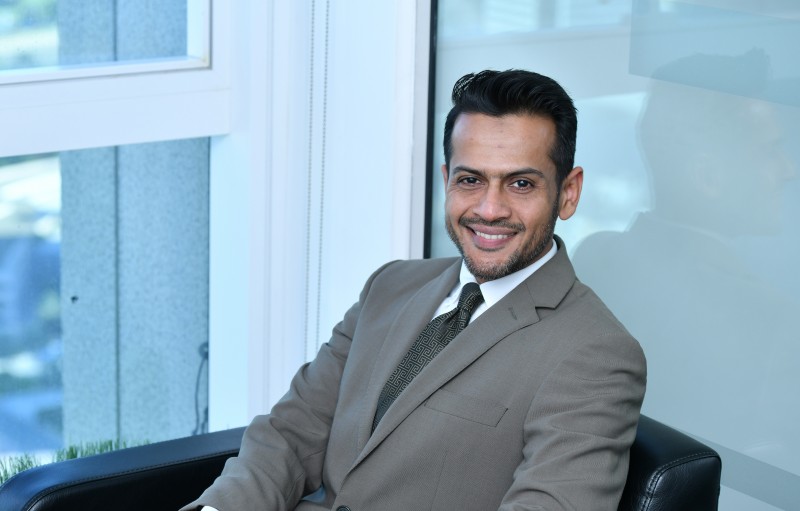 The CEO of the firm that has been a crucial partner to Dubai's Blockchain ambitions has highlighted the need for solutions that can deliver visibility to complex Blockchain environments.
Avanza Solutions CEO Waqas Mirza, who earlier spoke on a panel discussion at the Future Blockchain Summit at Dubai World Trade Centre, said that Avanza had been an important technology partner to a range of Dubai's government departments, helping the emirate to fulfil its 2021 Blockchain Strategy commitments.
"Avanza is a very strategic partner for the Dubai Smart government," Mirza said. "We've delivered the first production-grade Blockchain solution for Smart Dubai and the Department of Finance, and we're doing a lot of other use cases with government entities and private firms."
Mirza went on to highlight the firm's Cypher solution, the Blockchain orchestration and governance layer it has developed. "It's for any organisation that wants to launch or champion multiple Blockchain use cases," he said.
"We believe that two or three years down the road, the likes of the Land Department, Dubai Electricity and Water Authority and the RTA will all have multiple use cases which address different problems. There has to be a governance layer in place for the champions of these use cases to have the ability to reach out to participants for the endorsement and deployment of smart contracts."
Mirza said that Cypher can provide the necessary visibility that will become crucial if Blockchain projects are to achieve their full promise. "It gives them the eyes and ears of what's taking place," he said. "The other interesting part of Cypher is that it is Blockchain-agnostic. An organisation could be doing a use case on Hyperledger, another one on Ethereum, and another one on a separate platform. Cypher gives them the eyes and ears of all these use cases across these different Blockchains."