Today Avaya Reported its third quarter fiscal 2021 financial results plus announced it has acquired CTIntegrations.
Third Quarter Financial Highlights:
Revenues of $732 million, up 2% from a year ago
OneCloud ARR was $425 million, up 23% sequentially
CAPS (Cloud, Alliance Partner and Subscription) was 40% of revenue, up from 30% a year ago
Software and services were 88% of revenue, down from 89% a year ago
Recurring revenue was 64%, flat to 64% a year ago
GAAP Operating income was $41 million; Non-GAAP Operating income was $146 million
GAAP Net income was $43 million; Non-GAAP Net income was $73 million
Adjusted EBITDA was $173 million, 23.6% of revenue, down 230 basis points year over year
Ending cash and cash equivalents were $562 million
GAAP Earnings Per Share of $0.43; Non-GAAP Earnings Per Share of $0.75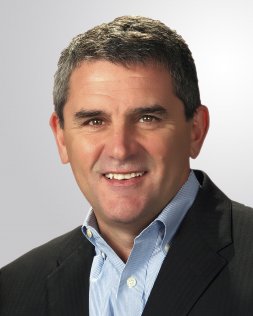 "Our third quarter represents the fifth consecutive quarter of year over year revenue growth and speaks volumes to the significant progress we've made on our transformational strategy.  We are executing ahead of plan and I could not be prouder of the Avaya team", said Jim Chirico, President and CEO of Avaya. "Annual recurring revenue, a key indicator of our progress, is outperforming our expectations, up over 275% percent from a year ago to $425 million, 64% of which is from deals greater than $1 million, consistent with our strong traction in large enterprises. Given this performance, we are again raising our ARR guidance and now expect to cross the $1 billion mark by the end of calendar 2022, about a year ahead of schedule".
As noted in our press release, recent examples of customer successes show how we are helping organisations deliver Experiences That Matter:
9mobile, one of the largest telecoms operators in Nigeria, has moved 1,500 users to Avaya OneCloud Subscription as the first step in delivering a flexible, multichannel contact centre experience to customers.
Agnes Scott College selected Avaya Cloud Office for its more than 1,000 users, citing affordability, a more modern experience, and compliance as key decision factors.
The Atlanta Group, part of the worldwide Ardonagh Group and one of the largest and fastest-growing brokers in the UK insurance market, is using Avaya OneCloud CCaaS to deliver a single-agent experience, regardless of location. Avaya expanded its footprint across the business, displacing competitive systems previously used within the specific brands of their portfolio.
A customer in South America who runs a very large family compensation fund with more than 3.4 million users, signed an Avaya OneCloud Subscription contract to provide a total experience transformation for service users, including UC, multi-experience Contact Centre applications, and video across social media and traditional channels.
Avaya Cloud Office was selected by Empire State Realty Trust for over 500 users across their 14 retail and office locations.  In a competitive deal, Empire State Realty Trust said that the flexibility, scalability and cost savings Avaya Cloud Office brings were the key reasons behind their decision.
General Atomics, one of the largest defense contractors in the United States, has chosen Avaya OneCloud Private to address their needs for a secure UC cloud solution. The solution will maintain compliance with Federal Information Processing Standards and a secure remote working environment for 18,000 users across more than 25 sites. In a competitive situation, General Atomics put their trust in Avaya to deliver, manage, and ensure the long-term needs of their workforce and the Country are being met.
Nicholls State University signed a five-year deal to deploy Avaya Cloud Office for over 1,100 users across its Thibodaux, Louisiana campus.  Nicholls State selected Avaya Cloud Office for flexibility to meet the communications demand of their students in an efficient manner, whether the users are on campus or off.
Yellow, formerly YRC – the national trucking, shipping, and logistics company and a long-time Avaya customer, signed a deal to for 12,000 Avaya Cloud Office licenses.  They were seeking a cloud-based UC solution for their mobile workforce. Requirements centred around ease of deployment and scalability and Avaya delivered.
Australia Gas and Light moved into an Avaya OneCloud Private to support the 1500+ agents across multiple locations. Avaya's long-time partnership and ability to deliver innovation and value positioned it over 9 competitors (including: Microsoft, Genesys, Amazon, Cisco and 8×8). The solution sets this customer up for success and growth in their 3-year plan that includes the consideration of a move to a full CCaaS cloud solution in the future.
Additional Third Quarter Fiscal 2021 Highlights:
Total Contract Value (TCV) of $2.1B
Added approximately 1,700 new logos
Significant large deal activity with 100 deals over $1 million TCV, 19 over $5 million and 3 over $10 million
~60% of OneCloud ARR came from customers generating $1 million or more in annual recurring revenue
~95% of OneCloud ARR came from customers generating $100K or more in annual recurring revenue
~60% of OneCloud ARR came from Contact Centre customers
CTIntegrations – the company behind CT Suite and its connectors:
Avaya today announced it has acquired CTIntegrations, a specialised contact centre software development and system integration company based in Austin, Texas. CTIntegrations provides Avaya with additional digital capabilities for its extensive contact centre customer base and will further enhance the Avaya OneCloudTM AI-powered experience platform.
This acquisition plays a key role in supporting the overall Avaya OneCloud platform beyond CCaaS, so customers can take full advantage of Avaya's composable cloud platform with additional building blocks for solutions optimised to address their specific needs.
CTIntegrations has been part of the Avaya DevConnect partner ecosystem, bringing deep expertise in the Avaya OneCloud platform and an understanding of its customers' evolving needs. Many current Avaya customers are currently benefitting from CT Suite capabilities that integrate into their Avaya contact centres today.
Details of the quarter and acquisition are available on avaya.com.  A webcast reviewing financial results will be held at 8:30am ET today (and replay thereafter); details can be found on Avaya's Investor page: https://investors.avaya.com/overview/default.aspx.