The public cloud provider has announced the launch of Amazon Chime, a new service that's designed to compete with the likes of WebEx, Skype for Business and GoToMeeting.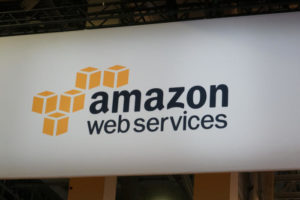 AWS has launched the service with native applications for Windows, MacOS, iOS and Android. Chime's infrastructure is based in the U.S., but Gene Farrell, AWS's vice president of enterprise applications, said that the service can be accessed worldwide.
One constant annoyance in video conferencing is when one or two attendees have a lot of background noise throughout the call, whether it be chatter or distracting sounds. Amazon has considered this issue and has also included a "mute" button for individual participants.
Chime is part of AWS's portfolio of applications focused on helping business users with their work. That set of services started with the company's WorkSpaces cloud virtual desktop as a service offering, and now includes AWS's WorkDocs office suite, WorkMail email service and QuickSight business intelligence service.
The service will be available in three pricing tiers. Basic offers users one-on-one voice and video calls, plus group chat capabilities. Plus costs US$2.50 per user per month, and adds support for screen sharing and integration with identity management systems through SAML and Active Directory.
Pro costs $15 per user per month, and lets users do all of the above, plus host meetings with up to 100 participants. Users at the other two pricing tiers can join conferences set up by Pro users, so companies can mix and match licenses to minimise Chime's cost.
Amazon has already been testing Chime with a handful of customers, including fashion retailer Brooks Brothers. Farrell said that the service could reduce a company's unified communications bill by up to 70 percent.