28 February 2020, Dubai, UAE: b8ta, a unique software-powered retailer with its mission to build 'retail as a service' platform for brands, today announced its strategic collaboration with noon.com, Middle East's leading digital marketplace, to bring innovative and unique brands to customers in the region.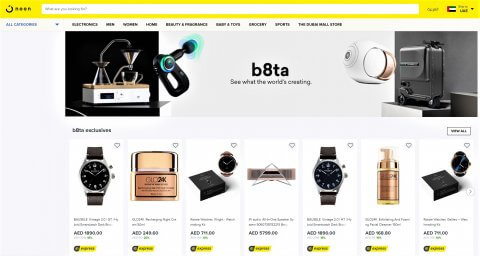 The partnership aimed at successfully launching new products by innovative brands is in line with strengthening the e-commerce market and to meet the fast-growing demand among the most digitally-savvy and brand conscious shoppers in the region. The strategic collaboration between b8ta and noon.com is designed to provide innovative and curated products a launch-pad with an optimal marketing strategy and enable them to reach out to a wider audience that may or may not be familiar with the brand's presence and aesthetic. Noon.com, the region's home-grown ecommerce platform, will also provide competitive prices, exclusive member deals, timely fulfilment, and logistics services, ensuring fast and reliable delivery for outstanding customer experience.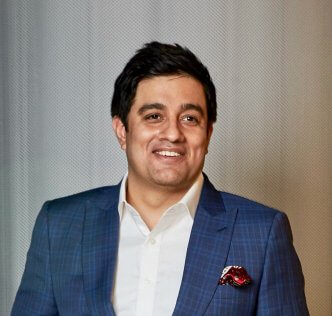 Ramit Harisinghani, General Manager – MENA, b8ta commented, "Covid-19 has changed consumer buying behaviour and shopping patterns. For a brand to win in the retail sector, providing an immersive experience is of utmost importance. With 76% of UAE shoppers doing their purchases via online marketplaces, our recent collaboration with noon.com underlines our commitment to bring customers unbiased access to the most cutting-edge technology and allow them to discover new brands and products first-hand. We are confident that this quality partnership will bring enormous benefits to our customers and in bolstering the growth of the e-commerce market".
"As the future of retail is transforming, we at b8ta are committed to building the current infrastructure to evolve as a hub for discovery, experience, and fulfilment and be part of the future of shopping. We launched in the UAE at the beginning of 2020 as a retail outlet in Dubai Mall and as the year progressed, we were quick to launch our online store and are now progressing to be visible on platforms such as noon that ensures more visibility of our products to our target audience. We aim to strengthen our positioning in this market by providing shoppers with a concept to discover, learn, and try before buying".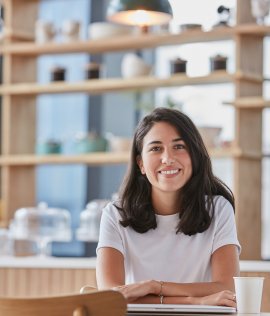 Maya El Ayach, Growth & Digital Strategy, noon, on the partnership with b8ta and what it will mean to the UAE customers: "Noon was created to give people in the Middle East a local digital champion, a platform through which businesses can expand their offering to online. Over the past year adoption of e-commerce in the region accelerated, trust has increased, and overall reliance on a more digital lifestyle grew. This has created an opportunity for businesses to grow using tools like noon's to reach even more customers.
Noon is focused on driving growth and digital innovation in the region. We're excited to work with partners like b8ta, who are pushing boundaries with their own business models, giving customers omnichannel access to shop new and exciting brands. Working with b8ta gives noon the opportunity to open up an even wider variety of high-quality products to our customers in the country as well as also supporting upcoming brands in their mission to drive success and growth".