Hackers took over the Twitter account of the Bahraini foreign minister on Saturday, just 10 days after neighbouring Qatar claimed its official news agency had been subject to a cyber-attack.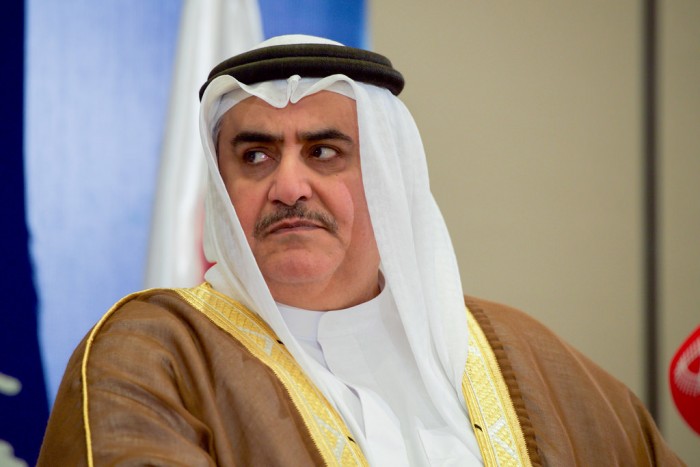 The hack was alleged to have been carried out in the name of an outlying militant group who want to bring down the Al-Khalifa monarchy.
"The Account of H.E. Minister of Foreign Affairs has been hacked. Kindly be aware," the foreign ministry said in a message posted on its Twitter account.
Foreign Minister Khaled bin Ahmad al-Khalifa, a member of the royal family, tweeted he had recovered his account four hours after images of bloodied bodies, demolished mosques and what appeared to be a child's illustration of war rolled down his official Twitter page.
"What the petrodollar media doesn't show you," was one of the image captions – a reference to the satellite television channels funded by neighbouring Saudi Arabia, Qatar and the UAE.
The foreign ministry blamed the attack on a "terrorist group", vowing to "hold accountable the individuals behind this despicable act".
Tensions have been increasing in Bahrain since 2011, when its Sunni rulers crushed protests led by its Shi'ite majority demanding a constitutional monarchy and an elected prime minister.
After a series of measures by the government to curb what it calls 'illegal activities', several opposition leaders have been jailed on charges of inciting violence, but human rights groups say the mainstream opposition has remained peaceful.
Saturday's hackers made open threats against the ruling Al-Khalifa family, and used the minister's account to retweet postings from another account identified as Numour al-Huriya (Tigers of Liberty), which appears to be that of Shi'ite militants. "Our leaders, you have our pledge, our demand is Down with Hamad," said one message containing pictures of Shi'ite leaders.
The incident follows hot on the heels of the claimed cyber-attack in neighbouring Qatar on May 24 of its official news agency website and Twitter account, in which damaging comments about a raft of sensitive regional issues were falsely attributed to its ruler.
The hackers also posted a fake report that Qatar had severed relations with several neighbouring countries.