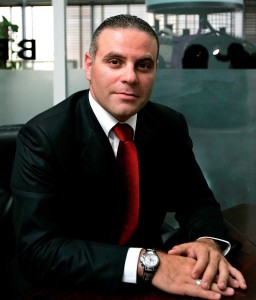 Belkin has announced the appointment of Youssef  El-Arif as country manager for the Middle East & Africa region. Youssef's primary role is extending Belkin products' exposure and availability in the region.
Youssef joined Belkin in 2009 at its Dubai operations as a National Account Manager. In January 2012 he was appointed Sales Manager and became responsible for the development of the brand and expanding its presence in the MEA region. As Country Manager for the Middle East and Africa region, Youssef is now in charge of a geography of over 381 million people across 17 countries.
"I am very happy about this exciting new role and to head a powerful brand in such a great and a promising region. Belkin has successfully established its presence in this region for the past many years and is perceived not only as a multi category brand, but also as a superior and trusted brand in this industry. I now look forward to working closely with my team and our partners in this region to take the Belkin business to another level," said Youssef El-Arif.
Earlier this year, Belkin completed the acquisition of leading home-network provider Linksys, which allowed Belkin to significantly broaden its range of consumers. This acquisition enabled the brand to create the premier ecosystem for mobile devices and smart homes and continue providing customers with distinct networking solutions. As Country Manager, Youssef will be working closely with the Linksys team to further develop the brands together and expand them within the MEA region.
Belkin is also launching a new store in Riyadh, Saudi Arabia – this is a step forward for the Belkin brand in the Middle East, and will exclusively sell Belkin products. This will further expose Belkin to the Saudi market and will increase the brand's reach across various target audiences.
As the new Country Manager, Youssef will continue to seek opportunities to grow the brand in the region. Although the leadership has changed, the Belkin values remain the same.