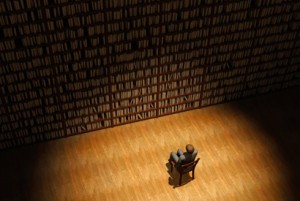 A host of big companies have explained how they have benefitted from Big Data in a research report published this week.
The Big Data in Big Companies report describes how around 20 large firms have deployed analytics software to benefit from Big Data projects. The report has been jointly written by Tom Davenport, research director of the International Institute for Analytics (IIA) and analytics software firm SAS.
Companies covered in the report include AIG, Bank of America, Caesars Entertainment, Carolinas Health Care, CIGNA, Dell, Discover, Fidelity, GE, Macys.com, Schneider National, Sears, T-Mobile, UnitedHealthcare, UPS, Verizon and Wells Fargo.
Bill Ruh, vice president of GE's software and analytics centre, said, "The pilot projects we've put out there have solved some big problems already. Our early proof-points were important. Now we're moving forward with even more complex problem sets – we're making this a part of everything we do."
Kerem Tomak, vice president of marketing analytics at Macys.com, said: "Big Data wasn't really a commonly known term when I first started. With all that data – and a 50 percent year-over-year growth rate – it's more than likely that the business demand around Big Data at Macys.com will only increase."
Big Data initiatives are supposed to enable companies to analyse diverse data – structured and unstructured and from internal and external sources – and uncover new insights to benefit the business.
Executives in the report stressed that analysing Big Data "delivers big pay-offs by creating new business capabilities" and helping their organisations conduct current processes "cheaper, faster and more effectively".
The firms in the report described the value of combining reporting, analytics, exploration, protection and recovery on a single Big Data platform. Big Data environments, confirmed the report, usually coexist with, rather than replace, data warehouse and business intelligence infrastructures already in place.
"Big company executives all agreed that Big Data is an evolutionary set of capabilities that would have new and sometimes unanticipated uses over time," said report author Davenport. "But every one of these executives conceded that they couldn't afford to make Big Data a mere academic exercise. It needed to drive value, and better sooner than later."
Organisations that were most effective and likely to succeed with Big Data "fostered strong relationships between business and IT", says the report.
Most organisations in the report are "augmenting existing analytical staff, and adding data scientists with IT capabilities who can manipulate Big Data technologies" for their projects.
"Solid knowledge of data architectures, data quality and master data management hubs are just the beginning for firms pursuing Big Data as a long-term differentiator", the report concludes.