Bitcoin fell below $9,000 during Friday afternoon Asia trade, extending losses seen earlier in the week when it dropped below the key $10,000 level.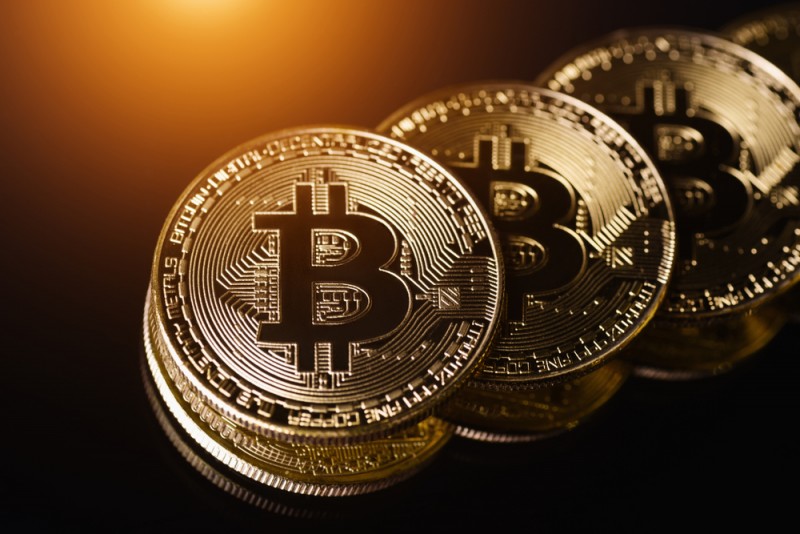 The cryptocurrency fell as low as $8,370.80, down 24 percent for the week, according to CoinDesk's bitcoin price index.
Bitcoin recovered to near $8,995 as of 8:02 a.m., ET.
According to CoinDesk, most other crypto-market leaders are reporting double-digit losses. For instance, ether has depreciated by 10.11 percent in the last 24 hours, while bitcoin cash, NEO, stellar, and cardano are down 10 percent each.
The 28 percent drop in BTC seen this week indicates the corrective rally from the 6th February lows below $6,000 has ended, and the bearish drop from December's record high of around $20,000 has resumed. The report noted that this indicates a potential for prices to revisit $6,000 going forward.
Bitcoin looks set for a drop to $6,860 and could possibly extend losses as low as $6,000, as indicated by the bearish setup on the daily chart, said CoinDesk.
However, oversold conditions as seen in the 4-hour chart could yield a minor corrective rally in the short-term to $10,000.
Only a daily close (as per UTC) above the 10-day MA (currently seen at $10,527) would signal the sell-off has ended and will likely be followed by a bout of consolidation.
On 7th March the Securities and Exchange Commission said it will require digital asset exchanges to register with the agency. The statement referred to digital assets that are considered securities.
"If a platform offers trading of digital assets that are securities and operates as an 'exchange,' as defined by the federal securities laws, then the platform must register with the SEC as a national securities exchange or be exempt from registration."
The statement from the regulatory agency comes after weeks of subpoenas from the SEC in its attempt to establish better control over the many trading platforms and exchanges.