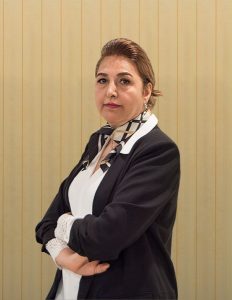 Standing the test of time, FDC International has remained a stable player in the region over the last three decades. Marissa Safe, COO and vice president, FDC International, reveals success factors responsible for its nearly 30-year-old distribution legacy.
The regional IT market has shouldered its share of challenges over the recent years. Political instabilities, currency fluctuations, declining margins and other unfavourable market conditions have compelled many distributors to exit the Middle East technology scene. However, long-term player FDC International has stood the test of time and weathered the storm.
The almost 30-year-old distributor, who saw its profits dwindling over the last three years, continues to be one of the steadiest players in the region.
COO and VP Marissa Safe says, "Despite challenging market conditions, we have been able to stay stable all these years. We have remained committed to our vendors and partners. Our policy has been – when the going gets tough, the tough gets going."
Closing last financial year with $320 million, the distributor has been selective about the vendors it has on board. Safe says an important lesson the company learned in 2017 was to entertain only those vendors who appreciate the efforts and the business development approach FDC follows.
"As a business development distributor, we have put in immense efforts in terms of promoting the brands, developing the market, transferring information and supporting customers and partners alike. We have also backed our partners even without banks and insurance firms offering any credit support," she says.
However, according to Safe, many manufacturers do not appreciate FDC's "business development, value-driven" kind of model.
"They don't recognise the differences between us and a regular trading distributor who do not undertake any risk or invest in market opportunities."
FDC's competitive advantages include its robust relationships, in-depth in-country business, collection of local currencies over and above traditional warehouse and logistics support.
"We have now streamlined our business to work with those vendors who truly understand our unique value propositions and strengths. Today all the vendors we have in our portfolio are ones who recognise our market differentiators."
Safe explains that the distribution and channel business is all about profitability.
"If a vendor treats both kinds of distributors in the same manner, then we are undertaking more cost and subsequently become less profitable with that manufacturer."
The distributor has clear goals for 2018 – reduce costs, maintain minimum inventories and develop efficient collection process from the market.
She adds, "We have our own credit team that carries out the due diligence on customers. We don't rely on insurance firms. The ultimate goal is that our business will grow with people who appreciate FDC and our efforts, especially during these difficult market circumstances."
From its total revenues last year, $20 million was brought in by its value division. The company is looking to grow that number during 2018.
"We need to be cautious here. We don't want to be one of those companies who overstock and is not serious about the business. We have developed clear strategies and identified vendors with whom we want to grow our business. We want to be prepared when an opportunity knows at our doors."
According to Safe, the company's channel strategy is to ensure it doesn't oversupply to its partners.
"We never want to put our partners in a position where they cannot pay on time or they have to resort to slashing prices. They should only engage in profitable business."
The distributor has outlined four prerequisites for its channel network. The first one is that partners should be focused on FDC and look at a long-term association with the firm. Next, partners should not only work on low-end products but also develop its capabilities with mid-range and high-end offerings of a vendor.
Safe says, "The third aspect is that if partners get a good deal, they should not undercut the price points and should do other businesses as well. The final point is that they should be able to resolve their problems and always pay on time. Being financially sound is an important element that we have to consider, especially in today's circumstances."
She adds that FDC assists partners to be profitable by strategising on products, preventing oversupply, ensuring no internal competition exists and by providing education to enable them to sell solutions.
One of the things Safe wishes she had done better is to have evolved at an earlier stage.
"We should have ventured into mobiles years ago. All players must keep an eye on market developments and keep evolving especially as the IT space is so dynamic."
On a concluding note, FDC's president Dr. FB Safe, says, "If one goes through the history of last few years, many companies have come and exited the market, however we have stayed strong and experienced a mature growth. The future of FDC will reflect the past of FDC as that was full of success, growth and strong market presence."