The Dubai Electricity and Water Authority, DEWA, has launched its 'Rammas' service on Google's Artificial Intelligence, AI, platform to answer its customers' queries.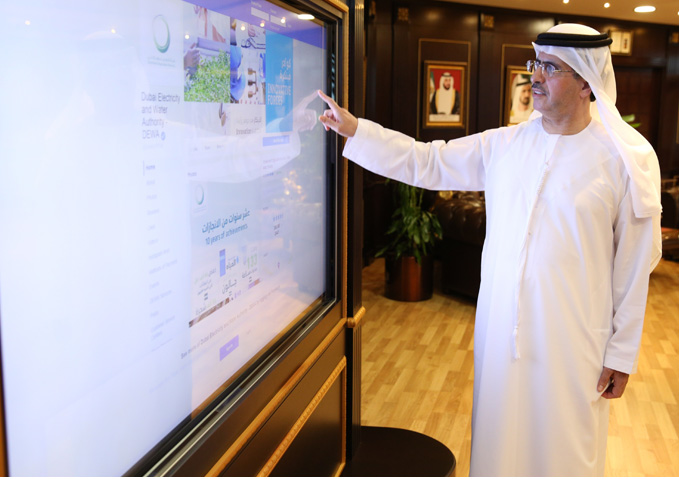 Rammas is DEWA's virtual employee. It can respond to an unlimited number of enquiries in record time. Rammas is characterised by its ability to learn and understand the needs of customers, according to their enquiries.
"Our vision is guided by the directives of Sheikh Mohammed bin Rashid Al Maktoum, Vice President and Prime Minister of the UAE and Ruler of Dubai. We continuously seek to implement ambitious national strategies and plans within the framework to achieve the objectives of the UAE Centennial 2071, launched by His Highness Sheikh Mohammed bin Rashid Al Maktoum. This is a long-term government plan to prepare the UAE and young Emiratis for the future," said Saeed Mohammed Al Tayer, MD & CEO of DEWA.
According to Al Tayer, DEWA also seek to implement the UAE Artificial Intelligence Strategy, to create productive, creative, and innovative environments, through the investment and application of AI techniques and tools. We have adopted innovation as part of our vision.
"This stems from our belief that innovation is a priority for the development of our services and initiatives, and a foundation for the development of strategies and action plans. We have adopted innovation as a cornerstone for continuous improvement to enhance DEWA's competitiveness in all its operations. We keep up to date with the Fourth Industrial Revolution, and take advantage of its technologies. This has resulted in DEWA pioneering in this achievement, and serving Dubai's entire population, as well as achieving their happiness."
Al Tayer noted that through its adoption of AI technology, DEWA aims to provide high-quality services.
"DEWA has been a pioneer in supporting the Dubai 10x initiative, launched by Sheikh Mohammed bin Rashid Al Maktoum, to achieve Dubai's vision to become the city of the future," he said. "This will be achieved by adopting new mechanisms of work, to develop the future, and contribute to Dubai's sustainable competitiveness. DEWA also supports the Smart Dubai initiative, launched by His Highness, to make Dubai the smartest and happiest city in the world."
Rammas analyses these based on available data and information and accurately answers most queries. In addition, Rammas is available on DEWA's website, DEWA's smart application (iOS and Android), DEWA's Facebook, in addition to Amazon's Alexa service, and robots.
It is available on iOS and Android platforms, Android televisions, watches, and smartphones, as well as smart home appliances.