The Dubai Electricity and Water Authority, DEWA, has announced the launch of its Rammas AI service on Amazon's Alexa smart voice system.
According to a report by Emirates News Agency (WAM), Rammas acts as a virtual employee by making use of artificial intelligence technology to answer customer enquiries.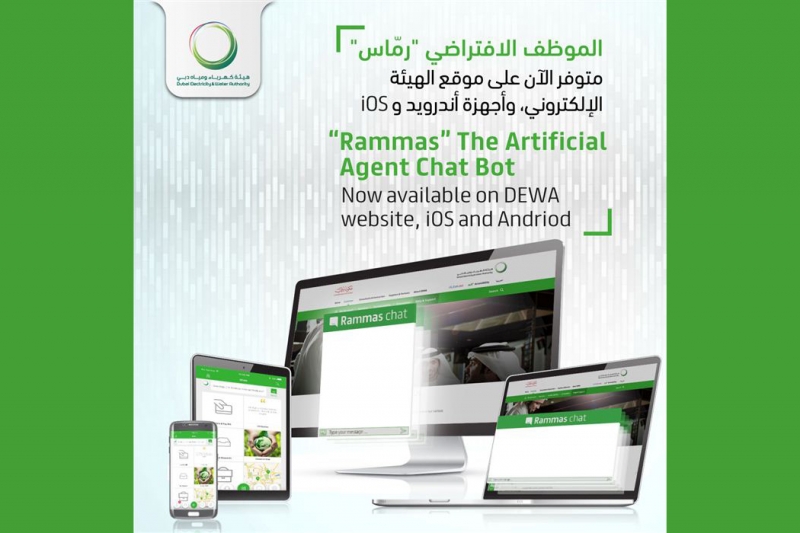 The software has ability to learn and understand the needs of customers according to their enquiries, which it analyses based on available data and information, taking action to accurately answer all queries, said the report.
The WAM report highlighted that DEWA will be the first government entity to add its virtual employee to this innovative technology, in adherence with the directives of reducing the number of visitors to government establishments by 80 percent and encourage the public to use smart services.
This supports the Smart Dubai initiative, which aims to transform Dubai into the smartest and happiest city in the world.
"DEWA has launched the smart system to increase communication channels with customers and encourage further use of smart services, to meet their needs and achieve their happiness," said Saeed Mohammed Al Tayer, MD and CEO, DEWA.
Al Tayer also highlighted that the agency works to explore the future of the industry while keeping pace with global developments in smart technologies. "It develops mechanisms to enrich user experience while providing world-class services across all operations. This supports DEWA's vision to become a sustainable innovative world-class utility. DEWA makes all efforts to ensure excellence and creativity while providing customers with the best smart services, in adherence with the UAE Plan 2021 to transform Dubai into a smart, integrated and connected city," he said.
Rammas can respond to enquiries in both English and Arabic through a 24-hour chatbot. It is available seven days a week through DEWA's website and Facebook page on iOS and Android platforms, and Amazon's Alexa service.