The UAE Telecommunications Regulatory Authority, TRA, and the Department of Economic Development of Dubai, DED, have signed a collaboration deal to enhance their cooperation efforts in the field of joint national indicators of the Network Readiness Index (NRI).
The NRI is a key indicator from the World Economic Forum, WEF, to measure how countries are doing in the digital world.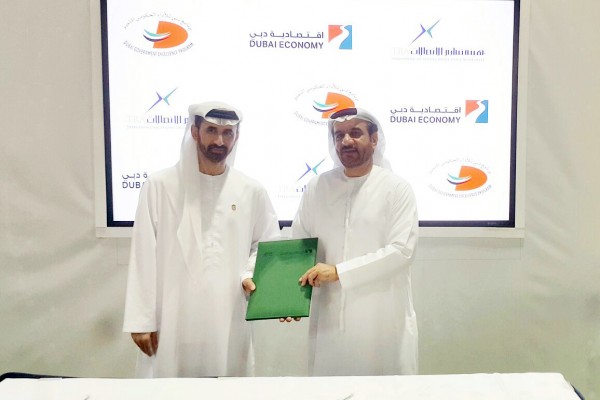 The terms of the agreement, which was signed on the sidelines of the recently-held Dubai International Government Achievements Exhibition, include the formation of a joint working group between the TRA and the DED to achieve the NRI objectives. It also focuses on the two agencies working together for the implementation of initiatives that enable the raising of sub-indices of NRI in the business sector.
A report by Emirates News Agency (WAM), stated that the working group will develop working plans, strategies, and methodologies of information and expertise sharing within the scope of the agreement. The group will also organise workshops and events that serve the objectives of the indicator, and provide information on key performance indicators.
Majed Al Mesmar, deputy director general of telecommunications sector, TRA, said, "The telecom regulatory authority adopts a clear strategy to reach the top ten positions on international level in many indicators related to the telecommunications sector by 2021."
The NRI includes 53 sub-indices, he said. "We have an international leading position in four sub-indices, which are: the government success in enhancing ICT, the ICT usage and the government efficiency, the importance of technology in the government vision, and the mobile coverage ratio for the population."
Khalid Al Kassim, the assistant director general for economic affairs, Dubai DED, described the agreement "as a comprehensive as it covers all possible areas of cooperation, and will enhance the efforts of both sides to create sustainable development and integrated infrastructure."