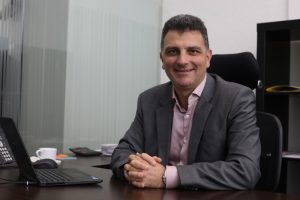 Ingram Micro has signed a distribution agreement with Bitdefender, a global cybersecurity technology company.
Through this agreement, Ingram Micro is now authorised to distribute Bitdefender's extensive portfolio of Endpoint Protection Platform (EPP) security solutions, to channel partners in the following 11 countries – Bahrain, Iraq, Jordan, Kuwait, Lebanon, Oman, State of Palestine, Qatar, Saudi Arabia, United Arab Emirates and Yemen.
"Our partnership with Bitdefender in the Middle East region is opening a new era for the next generation of endpoint security. We are delighted to march together with Bitdefender for the innovation that enterprises, homes and users are waiting for. Ingram Micro's objective is to enhance the value proposition to our business partners with relevant vendor solutions and a dedicated range of services and trainings. With Bitdefender, we are reaching the front runner position as a value-added distributor of cybersecurity solutions," said Marc Kassis, director cyber security, Ingram Micro META.
Ahmed Tello, channel manager, Middle East, Bitdefender, said, "Our partnership with Ingram Micro in the Middle East region is a strategic milestone for Bitdefender to accelerate enterprise sales in our 2018 focused market – Middle East."
He added that the company is looking to expand the enterprise channel landscape across Middle East.
"We aim to do this by leveraging the well-established Ingram Micro enterprise channel partner to push Bitdefender in the right enterprise direction, put the product in the right enterprise channel, and reach the right enterprise customer with the right professional services," he added.