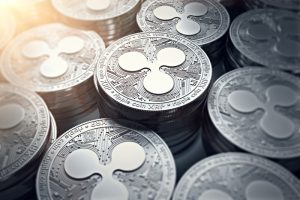 Dubai-based cryptocurrency exchange BitOasis has announced that investors can now trade Ripple (XRP), in addition to Bitcoins and Ether, via the firm's website in the Middle East region.
Ripple, classified as a cryptocurrency, connects banks, payment providers, digital asset exchanges and corporates via RippleNet to provide "frictionless experience" to send money globally.
Established in 2014 by Ola Doudin, a Jordanian entrepreneur, BitOasis has said that it added the cryptocurrency to meet "increased demands"
The company said, "As one of the largest and fastest-growing companies in the blockchain space in the region, we're committed to providing our customers with a secure way to buy and sell Bitcoin, Ether and now, Ripple.
"We've decided to introduce XRP trading to meet the increased demand from our customers to add to the list of major cryptocurrencies and digital assets offered on our platform."
The firm added that BitOasis users will be able to make XRP transactions beginning on Tuesday, 30 January 2018, with 0 percent fees during the introductory period.
"Users will be able to place buy and sell limit and market orders with AED through wire deposits or credit card payments. New customers can also submit an account verification until 23:59 UTC on 30th January to make sure they can deposit and trade using higher limits."