Future Blockchain Summit today announced that the event will host the Global Blockchain Startups Marketplace at its inaugural edition from 2nd to 3rd May 2018 at Dubai World Trade Centre.
The event, hosted by the Smart Dubai Office and organised by Dubai World Trade Centre, is slated to be the world's most influential and creative blockchain festival.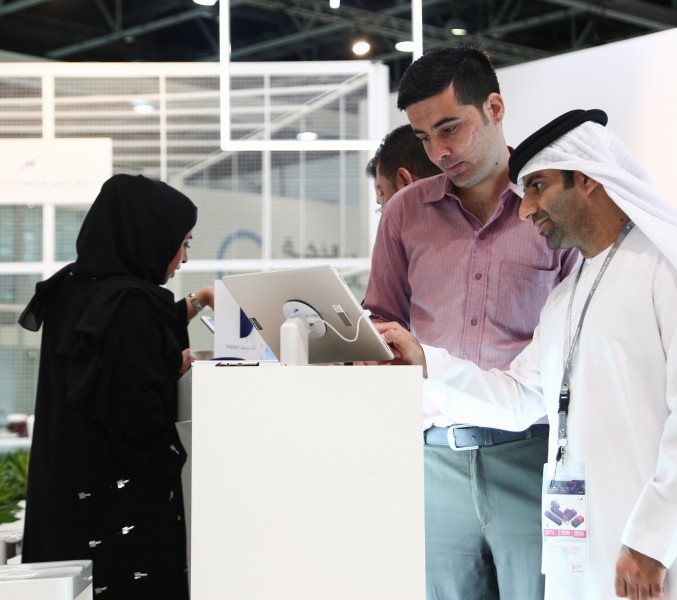 Blockchain adoption continues to grow across industries world-wide with total spending on blockchain solutions set to grow to $9.7 billion in 2021, according to IDC.
Startups in the nascent blockchain industry are driving this growth and new innovations have attracted high-growth capital with investments reaching $3 billion.
Dr. Aisha Bint Butti Bin Bishr, Director General, Smart Dubai Office said, "Blockchain is poised to create multibillion dollar industry-wide impact, and startups from across the world are accelerating the growth and adoption of this innovation. Sheikh Mohammed Bin Rashid Al Maktoum, Vice-President & Prime Minister of the UAE and Ruler of Dubai recently announced the Emirates Blockchain Strategy, committing to 50 percent of government transactions over the blockchain platform by 2021. This is yet another step we have taken to embrace this breakthrough technology. With Dubai as the host of the Future Blockchain Summit, we look forward to welcoming innovative entrepreneurs, demonstrate our city's progress, and drive dialogue about opportunities that this game changing technology presents."
Future Blockchain Summit will see ground-breaking local and international startups seeking to showcase their solutions, attract investments and disrupt industries.
With 47 percent of the startups coming from overseas, the Summit showcases the world's best blockchain innovators from Estonia, Serbia, Singapore, China, India, UK, USA and Australia, in addition to homegrown entrepreneurs from the UAE.
With a commitment to drive wide-spread adoption of blockchain solutions, Dubai is unlocking unique opportunities for innovative startups to partner with and shape the future of the Emirate from across sectors including retail and ecommerce, creative economy, healthcare, transportation, education, food, hospitality and tourism, energy, fintech and banking as well as safety and security.
Matthew Van Niekerk, co-founder and CEO of SettleMint a Belgian startup active in the Middle East for over a year, and an exhibitor at the Summit said: "It is predicted that the global blockchain industry will expand 43 percent on average every year until 2022 and it is poised to create a monumental global impact to transform traditional industries. As a fast-growing startup, we recognise the opportunities that the Future Blockchain Summit will create, allowing for access to potential partners, innovators, investors and more. Leveraging blockchain technology will help organisations in the middle east improve operational efficiency or reinvent their business model at a fraction of the cost."
Among the firms that will be present at the Future Blockchain Summit include: Block Gemini, a Dubai based blockchain development and consultancy firm; and Medical Chain, a platform that provides personalised healthcare to optimise patient outcomes by improving the visibility of electronic health records for patients and providers. Other notable startups in participation are: Arabian Chain Technology, Alissia, VR 360 Tech, Block Obi, FEGI (Future Edutainment Games Innovator), SettleMint, and Xeru.
The Summit also features the Smart Dubai Blockchain Challenge Grand Finale and Award Presentation on May 4, the largest and most prestigious blockchain startup challenge in the world, where 15 blockchain startups from around the world vie for the $20,000 prize and the chance to meet world-leading investors, network with VIPs and connect with potential customers.