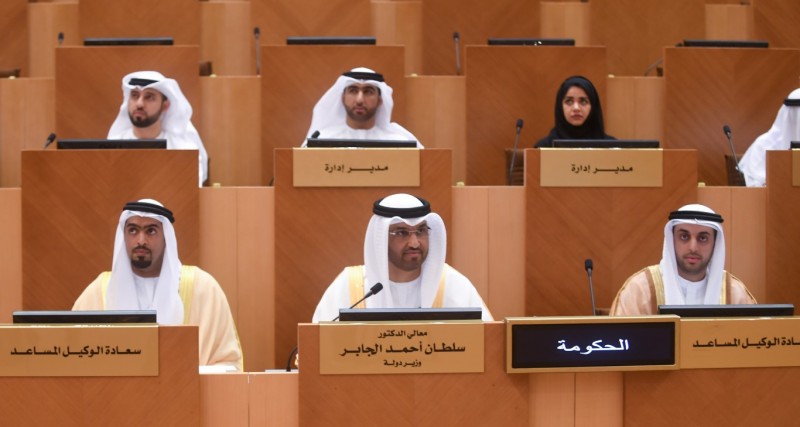 Members of the Federal National Council has reportedly called for stricter regulations for social media platforms.
The FNC endeavours to combat online misinformation, fake news and hate speech through stricter regulations on the platform.
It has also underlined the importance of stimulating institutional partnerships between the National Media Council, NMC, and educational, cultural and social institutions and social media networks operating in the country to boost people's trust in national media and enable it to achieve its objectives through delivering authentic media content that reflects the country's impressive, multi-faceted developments and competitive information infrastructure.
This came during the 16th session of the third ordinary meeting of the 16th Legislative Chapter held today at FNC headquarters in Abu Dhabi under the chairmanship of Marwan in Ghleita, First Deputy of FNC Speaker.
Regarding the spread of news and rumours on social media platforms Dr. Sultan bin Ahmad Sultan Al Jaber, Minister of State and Chairman of the National Media Council, FNC, said, "There are new developments which have a direct impact on the culture of the society and we focus on reminding the community that the Emirates News Agency "WAM" is the reliable source to address all news related to the country and there are campaigns and initiatives to deliver this message, as well as standards and conditions to fight rumors."
He added that the community has become more aware of the besetting threats, noting that the NMC has a partnership with Facebook to fight misleading news.
During the session, FNC also emphasised that social media outlets must be regulated and they must take responsibility for their content.
Earlier this year, the NMC unveiled a new policy that requires Individuals and organisations conducting "commercial activities" via social media in the UAE to attain a media licence.
The directive applies to electronic media, which govern all online activities, including e-commerce; publishing and selling of print, video, and audio material; as well as advertising.
Hamad Al Rahoumi, a FNC member from Dubai, said the council supports freedom of the media. However, social media content which might tarnish the image of the UAE must be stopped.
Rahoumi called for increased transparency from social media influencers especially since they have a huge potential to influence their followers who trust their judgment.
She said that influencers need to notify their followers if a certain post is sponsored. "This is part of consumer protection, yet we still find many social media influencers not abiding by the regulations."