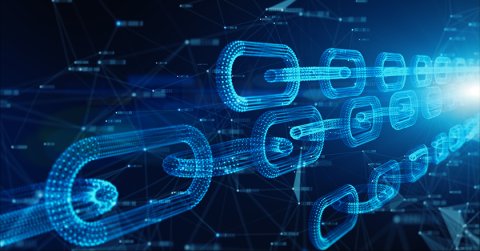 Agile Dynamics has announced the launch of its latest research paper. Entitled 'Disrupt and Innovate: Harness the Power of Blockchain', the paper examines how to unlock growth via blockchain protocols.
Amongst other insights, the research reveals that customised layer 1 blockchain protocol offers potential benefits such as increased financial inclusion, reduced transaction costs, and improved transparency – all of which align with the concept of technology sovereignty. It empowers entities to have ownership and control of their data, while safeguarding their sovereignty, reducing dependence on external entities, being more competitive on the global stage, and both encouraging and supporting domestic technology companies.
With multiple applications across all sectors, and as a driving component of Web 3.0 technologies, blockchain has proven to be massively valuable to the global economy. It is estimated that blockchain technology will boost global gross domestic product (GDP) by US$2.1 trillion of the projected global GDP in 2030. Approximately half (49%) of the US$2.1 trillion will come from growth markets.
As of 2023, estimated global ownership rates of cryptocurrency – which is enabled by blockchain technology – is at an average of 4.2%, with over 420 million crypto users worldwide. Around 7.5% of these are in growth markets, including the UAE, India, China, and Egypt.
The Agile Dynamics report finds that 73% of study respondents consider that a reduction in operational costs will be one of the main advantages of blockchain technology. This is followed closely by 67% of respondents believing that a key advantage of blockchain will be improving speed and efficiency. Other advantages noted include improving security and privacy (55%), bringing innovation (50%), and financial processes (44%).
Blockchain technology's ability to drive value by reducing cost across a wide array of functions is another key aspect explored in the report. The strongest applicability is in Operations and IT – which typically comprise 30-50% of most organisations' cost structure, though departments including Finance, Sales and Marketing, and Risk Management will also benefit. Advantages in this respect include more efficient data management; elimination of redundant infrastructure, systems and processes; a shift to self-service solutions, and a reduced cost of data handling, amongst other benefits.
Cost reduction is a main strategy value of blockchain technology, particularly in the short term. This is followed by revenue generation and capital relief. These advantages have led more than 90% of major banks based in Europe, North America and Australia to test and invest in blockchain solutions. Achieving long term value, however, will only be realised if commercially viable solutions can be deployed at scale. According to Agile Dynamics' report, this is likely 3-5 years away.
One obstacle that blockchain technology must overcome in order for full value to be unlocked is a challenge referred to as the 'Blockchain Trilemma'. This refers to a situation in which there are three options available – in this case, security, scalability, and decentralisation – but only two of them can be achieved simultaneously. As stated by the report, if the architecture does not overcome this challenge, then the blockchain application is set to fail at some point. To achieve all three options, a fully decentralised network that is both secure and scalable is necessary.
Within the report, Agile Dynamics examines the growing world of blockchain, including an analysis of different blockchain platforms. The report focuses on 10, selected based on criteria such as Total Value Locked (TVL), Total Active Users, Technical Metrics, Technical Properties, and more. Aspects such as technical designs, blockchain and ecosystem data, and the individuals and organisations behind each platform are taken into consideration to draw insights into what the future of the broader smart contracting platform landscape could look like.
While there are definite merits to each of the platforms analysed and some of them can meet the demands and requirements of developing world markets, the report finds that, ultimately, they don't necessarily meet the full needs of growth markets. This leaves considerable space for further development of the sector, which will lead to greater outcomes for platform owners and users alike.
Agile Dynamics explores what the future of blockchain technology could look like, including next generation technology characteristics. The report maps out three stages of the blockchain technology maturity journey, which it names as Emerging Blockchain Technology, Next-Gen Blockchain, and Fourth Generation Chain. In the latter, a permissionless, decentralised, scalable blockchain protocol will be achieved. It will be focused on interoperability challenges, designed to provide the fastest and most efficient cross-chain interoperability, speed, scalability, and security. It will also integrate micro-validation and tokenisation, amongst numerous other benefits.
Speaking on the report and its contents, Paul Lalovich, Managing Partner at Agile Dynamics, said: "The world of blockchain is evolving rapidly, and is becoming an increasingly vital component of our ultra-connected world. Our report demonstrates how blockchain could be the most effective solution to begin a technology sovereignty journey, thanks to its ability to support the concept through providing decentralisation, data ownership and privacy, open source principles, trust and security, interoperability and more. By leveraging blockchain, you have the ability for more control and autonomy over your technology infrastructure and systems. This reduces dependence on external entities, and helps to safeguard your sovereignty. Blockchain is also a distinct and cost-effect means to stimulate innovation and foster growth, particularly in an economic context, and it has been demonstrated to be more cost-effective than any other technology for building out a project with the highest forecasted compound annual growth rate through to 2030".
Lalovich continued: "Agile Dynamics is committed to helping organisations to harness the power of technology, to achieve digital transformation and to create differentiation by applying technology in a practical business context. We use deep insights derived from data, as demonstrated in 'Disrupt and Innovate: Harness the Power of Blockchain', in combination with extensive experience across industries and applications to help our clients realise business opportunities for growth".
The full report can be viewed here.