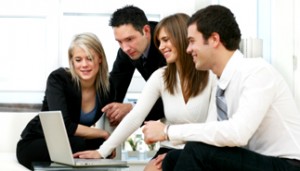 Blue Coat Systems, today announced its next-generation Blue Coat CacheFlow 5000 appliance, which according to the company, delivers a significant leap forward in performance and capacity — more than three times greater throughput and cache storage compared to the previous version — in the same compact, 4U footprint.
According to Blue Coat Systems, the new CacheFlow appliance is available immediately and includes IPv6 support to address the advanced networking requirements of large service provider customers. This dramatic performance improvement comes at a time when the increasing amount of rich Web 2.0 content, especially videos and large files, is severely straining service provider networks, making it challenging to both provide a top quality user experience and contain bandwidth costs, the company said.
"Service providers are hard pressed to keep up with their customers' staggering demand for Web video, particularly in countries where international bandwidth is expensive and where much of the popular Internet content is hosted outside the country in which the provider operates," said Melanie Posey, research vice president, Hosting & Managed Network Services, IDC.
"Demand for bandwidth—and pressure on service provider networks—will expand exponentially as the growing ranks of Internet users worldwide rely on this medium to deliver more and more of the video they consume. As this happens, service providers will need intelligent, high capacity Web caching to support more localised content delivery, resulting in international bandwidth cost savings, improved traffic management, and better quality of experience for end users," she said.
Globally, online users watched nearly 140 billion videos according to a comScore Video Metrix report from earlier this year. Despite the broad popularity of Web video, today individual online viewing in the U.S. amounts to an average of 22 minutes per week, the firm said. Over the next ten years, per-person U.S. Web video watching is expected to increase more than five-fold to an average of two hours per day, according to The Diffusion Group.
The initial CacheFlow 5000 appliance, which was released in March 2010, leveraged Blue Coat's 15 years of experience in caching and incorporated a new generation of caching intelligence, the company said.  Blue Coat Systems also said that the appliance deployed in nearly 50 service provider networks around the world today, the appliance has achieved on average 40-50% bandwidth savings on general Web traffic, facilitating a rapid return on investment, typically 12 months. In addition, the company said that the solution substantially improves user experience, in many cases accelerating download speeds ten-fold for large objects, such as Web video.
According to representatives, this new release of the CacheFlow 5000 appliance adds a significant performance and capacity boost to the intelligent caching of the solution. The company also said that the additional performance is derived from new 64-bit software and hardware improvements. The new CacheFlow appliance also adds an option for 10GigE Fiber, in addition to existing copper, to support high-speed network interfaces, sources said.
One of the key differentiators of the CacheFlow solution according to the company, is the Blue Coat CachePulse cloud service which delivers on-the-fly caching rule and instruction updates to deployed CacheFlow appliances to provide sustained high bandwidth savings.
The company said that the CachePulse service leverages a complete feedback loop to know how the Web is changing and to identify shifts in how popular sites are delivering content, as well as to include optimisations for new and emerging websites.
Blue Coat Systems also said that the CachePulse service has already proven itself invaluable for responding and adapting to changes in popular sites like YouTube, DailyMotion, RapidShare and FileServe when those websites or their techniques for delivering content are modified. CachePulse is included at no additional charge as part of standard support for the CacheFlow appliance, the company added.
"The new CacheFlow 5000 appliance represents a tremendous leap in performance for Web content caching and can dramatically improve the service provider's ability to keep up with the unrelenting demand for Web video while changing its economics," said Steve Daheb, CMO and senior vice president, Blue Coat Systems. "By combining caching intelligence with a new level of platform performance, the CacheFlow appliance will better prepare service providers for massive increases in their subscribers' demand for content."
The new CacheFlow 5000 appliance is available immediately. For existing CacheFlow customers, an in-rack upgrade is commercially available, enabling them to benefit from this additional performance and capacity using their existing systems.