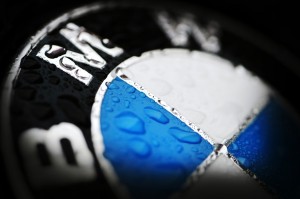 The BMW Group has hired Infosys to help manage the carmaker's global IT infrastructure.
The five-year contract will see Infosys cover services such as maintenance and operations of the Web infrastructure, content management, SAP business software systems, BMW's internal IT and business intelligence platforms.
One of the key objectives of the partnership is the "delivery of reliable, efficient and predictable IT operations services", said BMW.
Infosys said it will help BMW gain additional benefits from its existing technology, so that it can "drive investment toward IT transformation and innovation".
As part of the deal, Infosys is opening a new delivery centre in Munich, which will form an integral part of a global Infosys service delivery team. The value of BMW's contract with Infosys has not been disclosed.
Ashok Vemuri, global head of manufacturing and engineering services at Infosys, said, "Infrastructure management is no longer just about short term efficiency and productivity gains. It also requires a partner that can help build an IT organisation that is future proof.
"Our new delivery centre in Munich will help us achieve this objective for BMW and allow us to expand our local presence in a key growth market."
BMW currently has a five-year network devices, software and support services deal with HP that covers its operations globally.