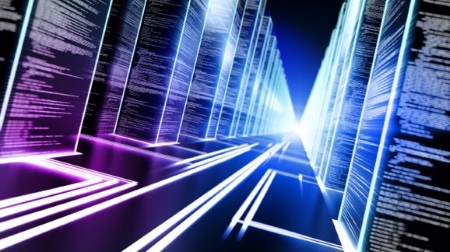 The Business Performance Innovation (BPI) Network has recently announced its "Transform to Better Perform" campaign which aims to explore business imperatives and IT trends reshaping the future of data centres and evolving hybrid IT models.
The campaign also aims to get the engagement of multiple global partners, communities and stakeholder groups to develop insights and discussions in identifying a new emerging model for agile, business-responsive IT delivery and next-generation data centres.
The initiative incorporates a multiplicity of open channels of insight and conversation for change-oriented business and technology leaders, as well as data centre and IT professionals. The Transform programme includes a global advisory board of senior business and IT leaders. It features a content portal, www.reinventdatacenters.com, where visitors can contribute ideas, access original and aggregated content, participate in ongoing conversations, take part in important surveys and polls, download new reports and whitepapers, view videos on TransformTech TV, and join a vibrant new innovation community. The initiative will also include regional executive roundtable discussions, webinars, and appearances and interactions at IT and business events worldwide.
The programme is sponsored by Dimension Data, which will also be contributing thought leadership and commentary to help fuel this global conversation about business-responsive IT transformation. DatacenterDynamics will also be contributing to the initiative.
Donovan Neale-May, Executive Director of the BPI Network, said, "We want to invite executives and IT professionals worldwide to come to reinventdatacenters.com and join in meaningful peer-to-peer and cross-functional conversations on the future of the data centre and the new model for business-responsive IT. Our goal is create a global dialogue that helps define a new model for the data centre and IT as a 'Response-Able Business Asset.' "
The initiative was primarily developed as BPI Network saw the need for creating a global conversation about the Transformation Imperative for businesses, governments and other organisations worldwide.
According to BPI Network, global adoption of mobile technologies, the internet, cloud computing, social networks, and other developing technologies has led to a significant growth in new applications and data, creating major market disruptions and opportunities in its wake. Old data centre and IT operating models are in need of transformational changes to keep pace and compete in this new technology driven marketplace.
In fact, some 90 per cent of the world's data has been created in just the past two years. Global data centre traffic is predicted to triple between 2012 and 2017, from 2.6 zettabytes to 7.7 zettabytes. Global technology spending is also expected to exceed $3.8 trillion in 2015.
They also see spending on data centres to reach US $185 billion globally in 2015. By 2017, two-thirds of all workloads will be processed in cloud data centres, growing at 5x the rate of traditional workloads within the same period. Furthermore, by 2018, three out of four data centre workloads will be processed in the cloud.
The BPI Network is engaging with IT and business executives around the world to understand where they are in the journey.