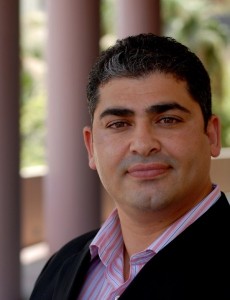 In an effort to drive its business expansion in the Middle East, Brocade has appointed networking industry veteran Dr Cherif Sleiman to the position of country manager for Saudi Arabia.
According to Business Monitor International's Saudi Arabia Information Technology Report Q2 2013, IT spending in the Kingdom is forecast to increase by 6.6 percent to SR15.3 billion ($4.08 billion) in 2013. Sleiman will be responsible for developing and executing strategies to expand Brocade's customer base and capitalise on the business opportunities arising in the Kingdom, Brocade said.
These opportunities are arising as a result of industry trends such as cloud computing, data centre virtualisation and software-defined networking, the vendor added.
Sleiman has more than 20 years of sales, technical and business experience at some of the world's leading networking and telecommunications companies. Prior to joining Brocade, he was COO and CTO at Core Communications, a software and IT services company focused on cloud-based business services and Web and mobile apps.
Sleiman also spent more than six years at Cisco, where he left as senior director. He was also CTO of Nortel Networks' Enterprise Business Unit, where he developed the strategic technology roadmap and managed all aspects of research and development.
"We are very pleased to have an industry veteran like Dr. Sleiman leading our company's efforts in Saudi. The Kingdom is the largest IT market in the Middle East and is of strategic importance to Brocade as large enterprises and telecom service providers look to overhaul their networking infrastructure and implement the latest technologies," said Sufian Dweik, regional director, MEMA at Brocade Communications.
"Looking at Dr. Sleiman's track record, we are confident that under his leadership our company will be able to rapidly increase its footprint and market share in Saudi and cement Brocade's position as the industry's leading provider of data center networking solutions,"
Sleiman said, "Saudi is an exciting market as it is stable, self-sustaining and having one of the highest GDP growth figures in the world, largely due to progressive government initiatives in areas of education, healthcare, security and information technology. We intend aligning our company strategy with the Saudi government's vision and we believe that this will drive growth. We will focus primarily on growing our data center business where we have a strong advantage of being one of only two companies with technologies across all four areas – application networking, virtualization, infrastructure and storage.
"The other two focus areas will be service provider business and campus networking where Brocade leads the market with innovative products and solutions. We already have great customer references and are currently deploying our solutions in several government agencies, telecom operators and a leading national bank."
Sleiman added, "Service providers and enterprises in Saudi find Brocade's proposition of 'simplifying and flattening' the network very attractive compared to the complex network architecture of incumbent vendors.  Our company's unique innovations in the areas of  Data Center Ethernet Fabric, Software Defined Networking and 100GbE are also  resonating strongly with customers. "