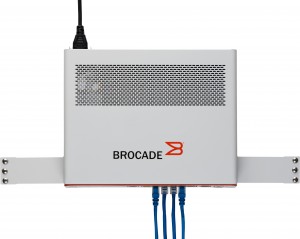 Brocade today announced the availability of the Brocade HyperEdge Architecture, which automates and simplifies campus network design.
The new platform is designed to help organisations create holistic wired and wireless networks to support mobility and application delivery though cloud services.
The company also announced the general availability of the Brocade HyperEdge features, which were announced in 2012, along with extension of the Brocade's wired and wireless campus products portfolio.
A cornerstone of Brocades "Effortless Network" vision, the Brocade HyperEdge Architecture provides unmatched levels of network agility and automation, the company said. It delivers a campus environment that can quickly and easily scale and respond to the demands of increased user mobility, while delivering instant access to services and applications, it added.
Brocade's HyperEdge Architecture includes advanced premium campus switch features in entry-level switches, which helps to deliver intelligence to all users and device ports at a vastly reduced cost-per-port. The methodology also simplifies configuration network management and maintenance updates by combining multiple devices within each HyperEdge Domain into a single logical unit.
Mobile traffic is secured and directed at the network edge thereby preventing controller bottlenecks and allowing higher performance and reliability along with seamless mobile connectivity, Brocade said.
Brocade's mobility access points (APs) feature self-healing capabilities to help ensure non-stop high-performance connectivity, and the networking vendor has also enabled centralised management of its entire family of wired and wireless products though the Brocade Network Advisor interface.
"If the campus network cannot support the organisation's application needs, the ability to compete, transform and even to perform can be impaired," said Rohit Mehra, VP Network Infrastructure, IDC.
"Solutions such as Brocade HyperEdge Architecture help flatten the network and deliver automation to simplify deployment and manageability while delivering greater flexibility, making it easier and faster to deploy business critical applications that can scale."
Brocade HyperEdge Architecture Distributed Services, Consolidated Management and Distributed AP Forwarding features are available now with the latest releases of Brocade FastIron 8.0 and WiNG 5.4.2.