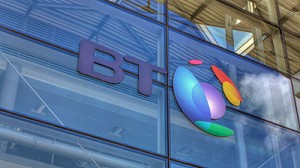 Communications provider BT has revealed that it will use Equinix's data centres for the rollout of its cloud-based Radianz Venue service, which provides low-latency proximity hosting for traders around the world.
The deal will see BT create ten additional 'financial ecosystems' for traders across EMEA, Asia Pacific and North America.
Proximity hosting allows traders to place their equipment near to an exchanges' servers, which in this case will be located in Equinix's data centre, in a bid to attain low-latency access for quotes and executing trades.
"In order to scale presence across global markets, financial firms are positioning trading infrastructure inside Equinix's global data centres," said John Knuff, general manager, Global Financial Services at Equinix.
"These dense interconnection points are critical to the global trading community, providing an environment where shared infrastructure, super-fast connections, reduced total cost of ownership, connectivity costs and a wide range of choices from a new industry backbone for service delivery, prospecting and innovation," he added.