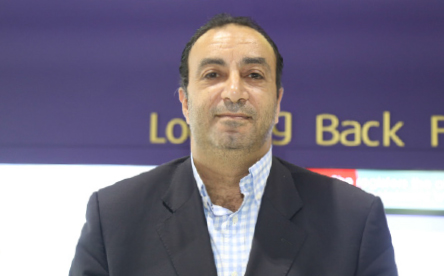 UAE-based IT service provider Business DNA is participating at GITEX under the theme "looking back from future," showcasing solutions around retail, healthcare, hospitality and public sector.
"We are demonstrating future technologies such as cloud, mobility and IoT, and also demonstrating new business modules focused on talent management, facilities management, etc. This is in addition to our standard services around networking, cabling and security," says Tarek El Goweiny, CEO of Business DNA.
Business DNA, which started off a retail service provider, is also showcasing digital retailing solutions such as self-scanning and iStore, which is an omni-channel solution in addition to PoS hardware offerings. "We were the first company to bring digital retailing solutions to the region and we helped set up Souq Planet, the first digital supermarket in the UAE. Now, we are in the second phase of implementation to help them with analytics and business intelligence capabilities to monitor and manage customer behavior and enhance user experience."
Goweiny says his company with an offshore development centre based in India is now developing solutions focused on IoT and mobility management. "Everything we do now is centred around mobility. We are also finalising  a deal with Etisalat to offer cloud services, which will cover the whole spectrum of cloud."
Visitors to the Business DNA can also experience a demo of the company's iTalent solution, which is a talent management suite that covers all the processes from employee onboarding till exit interview. "The future is talent management, and in my personal opinion, it is not right to treat your staff as assets or resources. We have to look at them as humans and develop their talent and skills. This solution is designed to help companies set their strategy, execute it, and reduce the staff turnover and increase retention rates," says Goweiny.
Over next 12 months, Business DNA, which counts the likes of Cisco, VMware and Sage in its partner roster, plans to strengthen its partnership with Samsung and bring the vendor's solutions around digital display, surveillance and printing to the market.