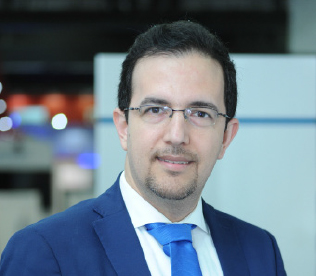 emt Distribution is shining the spotlight on a range of its partners' security solutions from its Hall 2 berth.
"This year our main focus at GITEX is on education," Mohammad Mobasseri, Founder and CEO, emt, said. "We aim to educate and increase awareness about new products and technologies that we represent in the region. We have allocated a dedicated space at the booth for training our partners, visitors and end-users, so that they not only get to know more about the solutions, but also get a chance to train themselves at no expense."
emt is showcasing innovations from Secunia, WhatsUpGold, Parallels, AlienVault, Avira, End Point Protector by CoSySys and DenyAll.
"This is the third year in a row that we are participating at GITEX and I believe this is one of the greatest platforms to increase brand awareness, unveil new solutions and introduce latest technologies," Mobasseri added. "It also allows us to connect and re-connect with our customers coming from various parts of the region.
The company is considering its options of expansion in Africa, and believes GITEX is the prime window to investigate new opportunities. "GITEX is the only show in the region that helps us to connect and re-connect with our customers coming from various parts of the Middle East and Africa," Mobasseri said. "We have valuable and committed business partners, however we always look for geographic expansion and this is one of our main goals. On the other hand, we want to be able to train as many people as we can during the show."