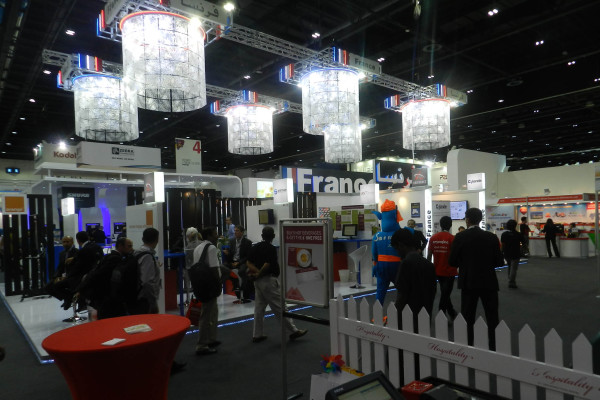 Business France has announced that they will once again take part in this year's GITEX Technology Week and will be hosting the The France Pavilion which will feature more than 25 French exhibitors in a 243 square meter space located in Hall 4 of the World Trade Centre in Dubai.
The companies attending this year are specialised in various sectors of the IT industry, in particular the cloud, IT security, M2M and mobile applications. GITEX is considered as the leading regional platform for marketing French technologies and expertise in the Persian Gulf States. The United Arab Emirates are the principal market for French firms keen to meet with decision-makers in the Middle East, North and East Africa, Southern Asia and the rest of the world. The France Pavilion will provide space to welcome visitors who want to meet directly French exhibitors.
Fayssal Majid, Project Manager, Business France, said, "The 2015 exhibition will include French firms that are new to the region. There will be around ten new companies keen to discover the UAE and the regional market. New products and technologies will be presented for the first time in the Middle East within the French Pavilion at GITEX."
French research will be firmly on view at the France Pavilion, as shown by the involvement of the "systematic" global innovation cluster which, through its nine technology groups, manages an entire community and deploys its expertise to encourage collaborative innovation.
The French Pavilion will also, for the second year running, host the Alliance Franco-Tunisienne pour le Numérique (Franco-Tunisian Digital Alliance – AFTN), wherein six French firms will present their expertise alongside their Tunisian partners. This year, the official partner of the France Pavilion is Oberthur Technologies. OT is a world leader in digital security solutions for the mobility space.