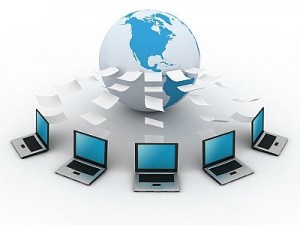 Enterprises should think carefully before turning towards internet protocol and unified ICT networks, says Muttahir Salim, principal consultant for reliance, security and risk at Arup.
"The trend is certainly towards internet protocol, but what I would say to buyers is beware," Salim said.
"Convergence of technology and ICT services is allowing for voice, video unified communications and network services, which have significant advantages. But a unified ICT network is not always the right choice for clients because they may be susceptible to high levels of cyber crime. Certainly that is the growing trend," he added.
Salim was speaking at Intersec's commercial security conference yesterday, and emphasised analogue remains the most popular option.
"Analogue continues to dominate the market, representing probably around 80 to 90% of the current market place," he said.
"Clients with substantial investment and analogue infrastructure are interested in getting longer life out of their current systems, particularly in the trying economic climate," he added.
Salim also spoke with mixed views on the adoption of tablets within enterprises. He said whilst it provides a lot of positive aspects, some people are not aware of the security issues involved.
"Smarter devices have been deployed in on-board processing. The advantages are huge. Processing power has increased, a wider range of devices are available and it decreases response times too," he said.
"However, certain security surveys indicate that device security problems are not only inevitable but also potentially serious. What I'm actually saying is a lot of people are using iPad devices these days for facility management. Your building management systems and other aspects are vulnerable to attack, so it's not necessarily always the right thing to do," he added.
Salim went on to talk of the virtues of physical security information management, which is rising in popularity in the Middle East, to provide a better and more secure management system.
"The convergence of these control solutions particularly in IT, telecom, building automation and security spaces competing for the same tenders, is actually a bigger trend in the market," he said.
"There are command, control, communication intelligence systems, where basically you have one command control centre, which provides the capability to link all your maritime assets, ground assets and air assets into one control room. You can actually configure a 3D model of all your assets that you're worried about, which lowers risk and allows you to manage your assets accordingly," he added.