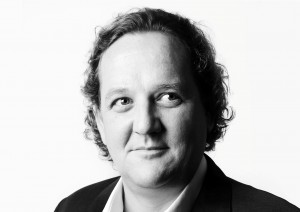 The future is bright for Cambium Networks following its split from parent company Motorola Solutions, according to Graham Owen, EMEA regional director at Cambium.
Cambium announced its independence in November after 13 years of operating under Motorola.
Many have since doubted Cambium's capability as a stand-alone company. However, Owen said the move has given the company a new lease of life.
The Cambium product portfolio that sat within Motorola was only about 3% of its global revenue, resulting in a lack of investment from the parent company, which ultimately led to Cambium's decision to go on its own.
"We realised we were having issues getting R&D funds and we were getting no mind share on go-to-market strategies and how to develop the certain product sets," Owen said.
"When you're not getting any mind share it's very difficult to get research and development dollars to develop new products and go to market with new technologies," he added.
With this lack of funds and mind share, Owen said it was like Cambium Networks was being "throttled" by Motorola, and that the move to independence has given the company the freedom it requires to grow.
"By stepping out of Motorola, we can now allocate marketing and research dollars into areas we believe will benefit and grow the organisation. By coming out on our own we could become master of our own destiny," he said.
With this new found freedom, Owen said the "six million dollar question" now is what direction to take the company in.
"We are looking at multiple markets and investigating new verticals. We are certainly looking at the service provider and operator space. Enterprise is also a very strong key area for us. Security is a key area and also public safety and things like road traffic monitoring." he said.
In the Middle East, Cambium is particularly very strong in the government and also ISP space, he added.
With a key reason for Cambium's move to independence being the lack of R&D funds it was receiving from Motorola, it has now appeared very active in that area.
It recently invested significantly in an R&D centre in Europe and is now turning its attention to the Middle East, Owen said.
Cambium also opened an office in Dubai in May, which will act as its hub for the MEA region.
"The Middle East is hugely important to our global strategy. The opportunity is huge because different things are happening – people are more aggressive and they're looking for new ways to expand connectivity across the world," Owen said.
He added that Saudi Arabia is a particular location of focus for Cambium going forward.
"We're always looking to increase our presence in the region. We are just working on a head count for Saudi Arabia because that's another key area for us. We're expanding our distribution channels and our reseller base," Owen said.
"On the reseller space we launched our connected partner programme to enable our partners to go to market more effectively and also reward them for their work as well," he added.
With the company no longer operating under the Motorola brand, the focus has been on rebranding itself to put a new name to its existing portfolio of products.
"The key is the technology behind us and that's what makes us stand apart from everybody else. No one else in the market place really has the portfolio that we do. I think once people just move forward and get used to the fact that it's a rebranded name then the market is really there for us to exploit and to grow," Owen said.
And rather than being hit by the initial backlash of becoming an independent company, Cambium has in fact forecasted a 10% growth in its MEA market in 2012.
"We are coming to the end of Q2 and at the numbers I'm running at the moment, we will be over 100% for the quarter, so year to date we will be 100% at that target," Owen said.