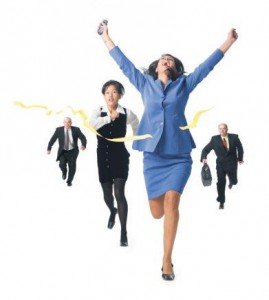 The latest independent Canalys study of worldwide enterprise security market share found that Trend Micro is the world's fastest -growing leading content security vendor, with a 17% growth rate.
The Canalys study, "Canalys estimates, Enterprise Security Analysis, June 2011," covers Content Security, Network Security and Security Management sectors for Q1 2011.  According to Canalys, Content Security (anti-malware, messaging security and web threat security) is one of the fastest growing sectors measured by end-user value.  The study reported Trend Micro as the fastest growing of the world's leading content security vendors in Q1 2011 with 17% growth, outpacing Kasperksy at 12% growth, and Symantec and McAfee with 6.9 and 6.5% growth, respectively.
In the content security regional performances, Trend Micro ranked first in growth in APAC with a 38.7% growth rate, first in Latin America with an 18% growth rate, and second in EMEA with a 13.3%growth rating, beating McAfee with a reported 9.6%  growth rate.
Trend Micro's momentum in the marketplace is supported by several recent independent market share reports.  IDC recently declared Trend Micro the leader in server security (Worldwide Endpoint Security 2010-2014 Forecast and 2009 Vendor Shares, IDC).  Trend Micro was declared the market share leader in Virtualisation Security ( Technavio – Global Virtualisation Security Management Solutions Citation).  And Trend Micro was declared the  largest independent security vendor in the world, (Quocirca: Selected independent IT security vendor revenues)
"These numerous independent market share survey reports of Trend Micro's leading market share are further validation of Trend Micro's innovative and award-winning endpoint, virtualisation and cloud security solutions meeting real customer needs.  Trend Micro solutions secure data on millions of devices, endpoints and servers in physical, virtual and cloud environments worldwide.  Our more than 20 years of content security experience and continuous investment in building and acquiring key technologies is paying off," said Eva Chen, Co-founder and CEO of Trend Micro.
Trend Micro's content security expertise ranges across enterprise, small business and consumer products. For example, Trend Micro Enterprise Security is a tightly integrated offering of content security products, services, and solutions powered by the innovative, in-the-cloud Trend Micro Smart Protection Network security infrastructure.
According to the company, Trend Micro Worry-Free Business Security 7 – Advanced is cloud-based protection against viruses, spam, cybercriminals and data loss. It lets you focus on your business instead of worrying about Internet security. For strong, fast, and easy-to-use protection, Trend Micro Titanium products use cloud technology to automatically stop viruses and spyware before they reach your computer, so it won't slow you down – it's a whole new way to protect your computer.
With the introduction of Trend Micro Deep Security, a platform for advanced security and compliance on physical, virtual and cloud servers; Trend Micro SecureCloud security platform, a breakthrough data protection and encryption key management solution for both public and private clouds; and, on the consumer side, mobile device protection for the Android platform, Trend Micro is hoping to continue to advance its ability to secure and manage data across multiple platforms.