Canon Middle East, in partnership with Dubai Internet City (DIC), has unveiled its very first Innovation Centre in the Middle East.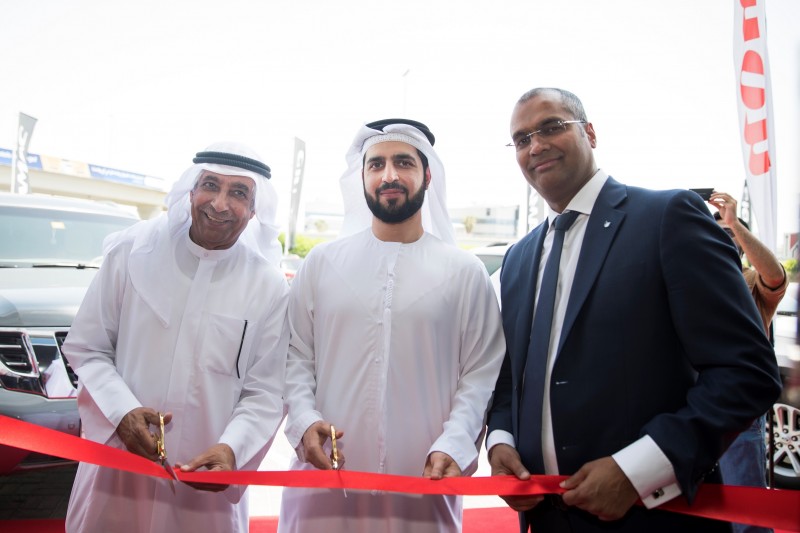 The centre, located on Dubai's Sheikh Zayed Road, is an evolved showroom concept, and Canon has chosen the UAE to develop the centre to its full potential and establish it as a model for showrooms of the future.
As part of Canon's strategy of working closely with its customers, it provides businesses and other entities with a live demonstration of all of Canon's latest hardware and software technologies. Canon's full range of business solutions are on display and can be tested as they would in any office or warehouse environment. It will also assist in offering a manageable system while assuring cost saving, added security, and opening new communications scenarios for end-consumers.
"This is Canon's first Innovation Centre in the region, and Dubai is the ideal city to host this evolved showroom. The UAE is leading the drive for technology, innovation and smart cities, and our Innovation Centre is in line with the government's vision," said Anurag Agrawal, Managing Director, Canon Middle East.
"The centre is also designed to inspire our customers and foster partnerships where we can come together with like-minded corporates and entities to create pioneering solutions that benefit the larger narrative of the UAE government," he added.
A noteworthy feature of the Innovation Centre is the Interactive Projection room, which transforms into a near virtual reality experience as a result of eight 4D Canon projectors covering every angle. Another key aspect of the facility are the Augmented Reality services, which offer video services and customisation of communication using variable data to meet the needs of today's changing digital world and communication.
Speaking on the launch, Ammar Al Malek, Executive Director of Dubai Internet City said, "Canon has been a trusted partner of Dubai Internet City since 2001. Its investment to set up its first Innovation Centre in the Middle East proves that Dubai is the location of choice for established and emerging innovators. At Dubai Internet City, we consistently strive to accelerate and enable innovation, digitalisation and growth, and the launch of today's new centre is a testimony to that mission. We are glad to welcome Canon to our thriving ecosystem of partner innovation centres, which play a key role in bringing ideas to life and provide opportunities for people with diverse backgrounds to exchange ideas, leverage their respective strengths and bring new and exciting concepts to market."