Apple, yesterday, unveiled not one but three iPhones at its annual launch event, which was held for the first time at the Apple Park's Steve Jobs Theater.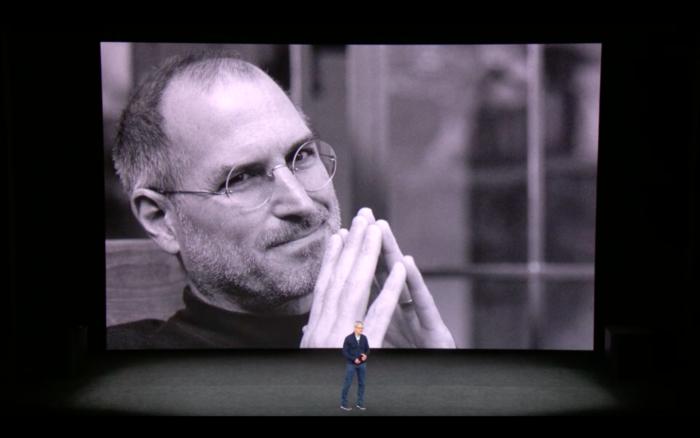 The company's CEO Tim Cook kicked off the event with a special tribute to founder Steve Jobs. One of his famous speeches played over the sound system a few moments before the event-proper. "I love hearing his voice, and his inspiring message," said a visibly emotional Cook. "It was only fitting that Steve should open his theater."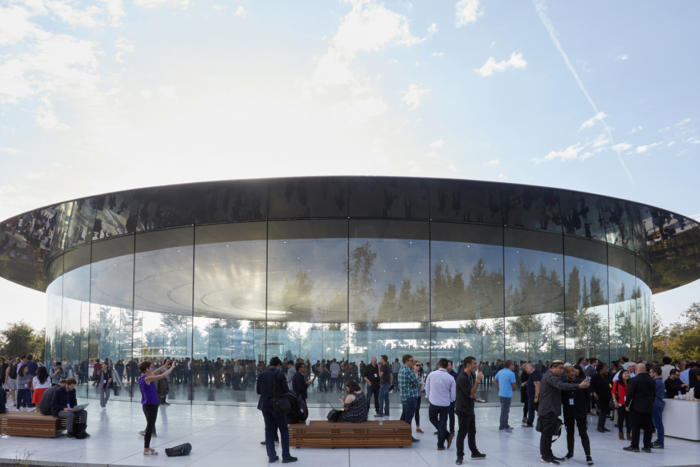 According to Cook, Apple Park's design was among the last ones that Jobs did prior to his death in 2011. He then highlighted that the company's operations will begin moving to the 175,000 acre renewable energy powered campus later this year.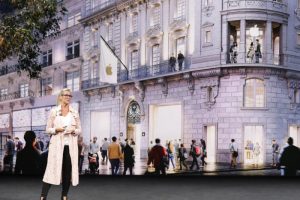 The presentations started with the firm's retail plans. Apple's retail head Angela Ahrendts announced various changes coming to its stores including a new programme called "Today at Apple," which gives customers tips for their devices, hand-on workshops and coding classes. The company is now also calling its stores 'Town Squares.'
On with the products.
Chief operating officer Jeff Williams introduced updates on the WatchOS 4 and the latest iteration of the Apple Watch.
WatchOS 4 will feature an enhanced heart rate app. The updated featured will notify users when it detects an elevated heart rate specifically when you're not active. It also has a sensor that can help monitor the person's heart rhythm. Data from the watch will be used for Apple Heart Study, which the firm started in partnership with Stanford University. The study will use data from Apple Watch to analyse cardiac arrhythmia and will be available on the App Store later this year.
watchOS 4 will be available to download on September 19 alongside iOS 11.
Meanwhile, Watch Series 3 now has cellular capabilities built-in. It allows users get calls, messages, and alerts even when their iPhone is well out of range. It will also keep the same 18-hour battery life. Other new features: a vocal Siri, a barometric altimeter for more accurate elevation readings when you're working out, and a new chip.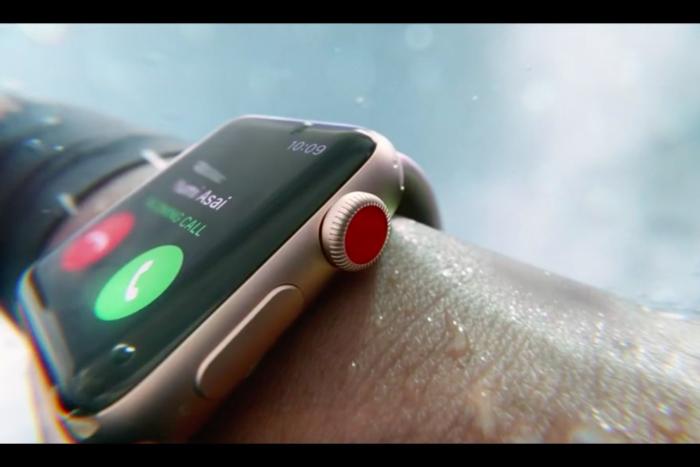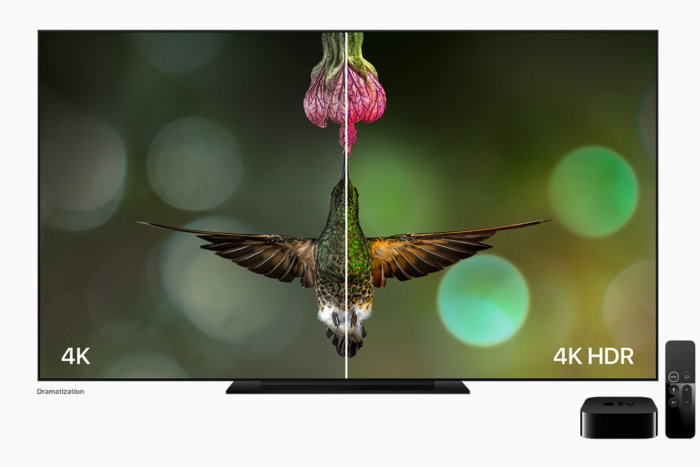 Next is the Apple TV. The new Apple TV 4K will be able to stream 4K or UHD videos, which is sharper than the full-HD 1080p resolution from previous Apple TV models. It also supports HDR (high dynamic range) to produce better colours and contrast between light and dark areas of a scene.
Some other Apple TV 4K features include Live sports, live news, and Bluetooth 5.0. The new Apple TV 4K costs $179 with 32GB of RAM and $199 for 64GB. Orders begin Friday, September 15, and it ships starting next Friday, September 22.
Let's talk iPhones.
Apple introduced the new iPhone 8 and iPhone 8 Plus.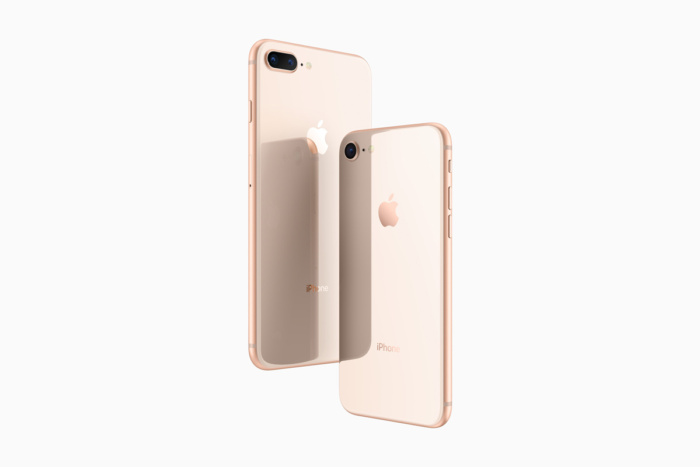 The new devices have similar sizes as its predecessors, a standard 4.7-inch and a larger 5.5-inch respectively. Both devices have glass bodies. With Qi integrated, the new phones support wireless charging. It also has TrueTone Retina display and an A11 Bionic chip. The new models come in 64GB and 256GB configurations. Apple is offering the two iPhone 8 models in three colours: silver, space gray, and a new gold colour.
The iPhone 8 and the iPhone 8 Plus start at $699 and arrive on September 22.
One more thing…
As the firm celebrates its tenth year, it is only fitting that it calls its headline product iPhone X ('ten'). Cook called it "the biggest leap forward since the original iPhone."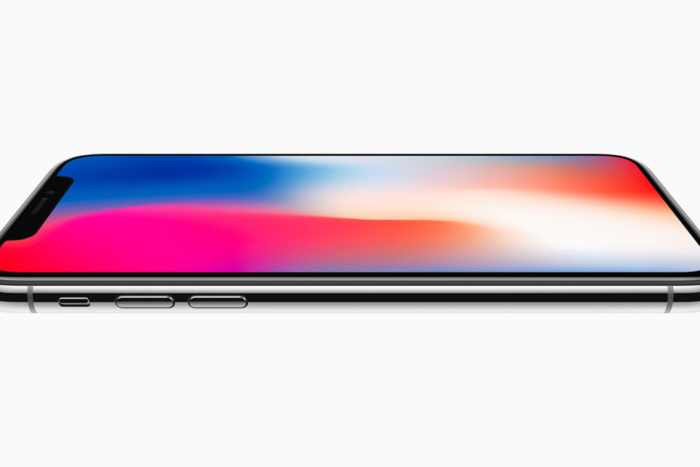 The new device comes with thin bezel and an edge-to-edge 5.8 inches diagonally OLED screen. It's got a resolution of 2436×1125 with a pixel density of 458 ppi, which Apple calls as Super Retina.
Apple also removed the Home button for the new device.
Like the iPhone 8, it supports TrueTone to adjust the colour temperature to the ambient light around you.
iPhone X is equipped with TrueDepth camera-and-sensor system to enable users to unlock it via a its new facial recognition feature called FaceID. A new feature in Messages called Animoji can mimic your mood and expression. It tracks 50 facial muscles to sync the emoji even when you're talking and lets you send your "talking head" to a friend.
Under the hood, iPhone X sports an A11 Bionic chip, which Apple says is 70 percent faster than the A10 Fusion in the iPhone 7 and 7 Plus. It has six cores, two for high-performance computing that are 25 percent faster, and four efficiency cores to save battery life during lower-intensity tasks.
Apple even designed its own GPU, a three-core version that's up to 30 percent faster than the GPU in the iPhone 7.
Apple will take preorders for the iPhone X starting 27th October, and the phones ship 3rd November. iPhone X starts at $999 for 64GB of storage (the highest starting price of any iPhone to date), with a 256GB upgrade.
Lastly, Apple introduced the AirPower charging pad that can simultaneiously charge an iPhone X, an Apple Watch Series 3, and even a set of AirPods once you spring for a new charging case that supports Qi.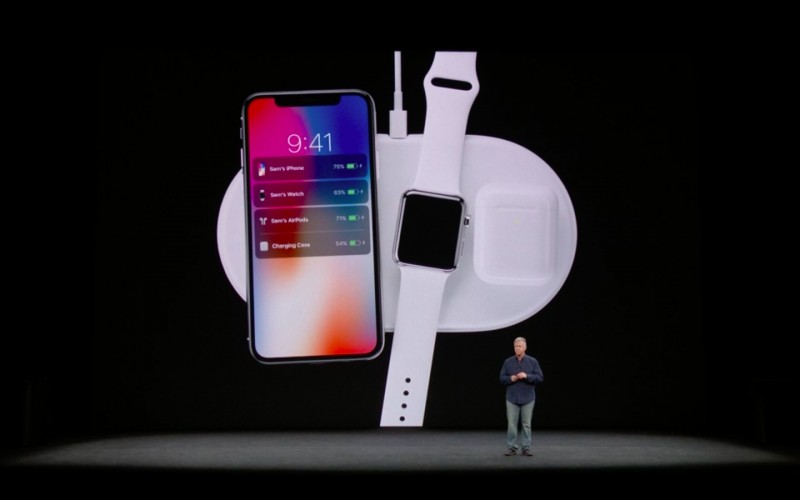 Middle East pricing and availability: TBD