Dubai, United Arab Emirates, January 6, 2021:  BenQ recently announced its K-12 Blended Education Solution that helps teachers, in-class students and remote students share the continuity of the education environment without worrying about loss of progression. The solution integrates three of BenQ's advanced offerings – ClassroomCare Interactive Flat Panel, Smart Projector and Eye-Care Monitor.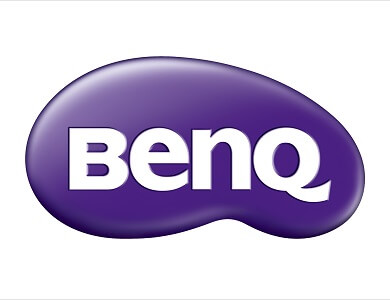 With COVID-19 having impacted education systems dramatically, returning to school safely, prioritising local health conditions, and building a capacity for hybrid learning approaches are now essential school reopening measures. Whilst some education institutes started to implement blended learning methods to reduce the number of face-to-face students, there seemed to be a growing inefficiency amongst teachers to track students' progress and maintain teaching equality.
Manish Bakshi, of BenQ Middle East said, "BenQ's latest solution for blended learning combines our flagship three offerings, Interactive Flat Panel, Smart Projector, Eye-Care Monitor along with video conferencing, and cloud collaboration tools. These products have been designed to consider the health, collaboration, and education equality of teachers and remote students. They help making learning more interactive in real time, enhancing the quality of remote learning considerably".
The Blended Education solution comprises of BenQ's future proofed display combinations adaptable to different types of classrooms, which include:
Dual screen classrooms: With a webcam connected, the classroom places BenQ's ClassroomCare Interactive Flat Panel as the main display for teaching, and a Smart Projector as the second display for online teacher and students' interactions with remote classmates. Educators are able to share and collaborate materials with the in-class interactive whiteboard solution "EZWrite Live" and web-based whiteboarding app through video conferencing.
Small-sized classrooms: Select the world's first Smart Projector for Classroom and connect with a webcam. It has built-in internet connectivity and web browser, enabling videoconferencing and wireless sharing of teaching materials from mobile devices, tablets or notebooks.
Eye-Care Monitors for Remote Students: For remote students learning from home, the Eye-Care Monitor with auto light detection and height adjustable stand ensures students learn in a healthy viewing experience.
In addition, BenQ has paid special attention to germs, air quality and blue light exposure and flickers as they are critical issues that threaten teachers and students' health.  As part of their ClassroomCare Technologies, the Germ-Resistant Screen gives the screen longer-lasting anti-bacteria properties than any conventional germ-resistant screen or spray on the market. Built-in Air Quality Sensors inside the panel helps measure and display key environmental parameters in classrooms including temperature, humidity, PM 2.5, P10, CO2 and Volatile Organic Compound concentration levels, allowing teachers to intervene with appropriate actions in real-time. Smart Eye-Care Solutions provide a tiredness-free screen to prevent students from digital eye strain and myopia caused by the increased screen time.
BenQ's collaborative whiteboard, EZWrite 6, makes teaching a whole lot easier as teachers can create lesson materials using this tool on their notebooks by importing existing content. It provides a consistent and intuitive user experience across all platforms and ensures that lessons look the same on an interactive display, notebook, tablet, or a phone. This advanced digital whiteboard offers much more space and scope for teachers and students to share, create, and collaborate.
BenQ's Blended Learning solution helps achieve the balance between educational benefits and well-being, ensuring schools provide efficient teaching methods amid the pandemic and in the future.