DUBAI, UAE, 2 March 2022: Global technology leader, Epson, awards Tatweer Educational Technologies (TETCO), the technological arm of the Saudi Ministry of Education, for adopting Epson's display solutions in Saudi Arabia, benefitting from innovative and immersive in-class technology solutions.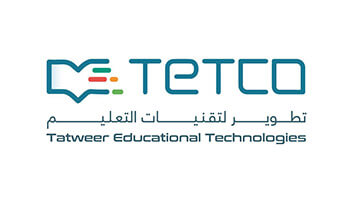 Epson's continuous commitment to transform the education sector strongly supports the strategic partnership with TETCO, helping promote hybrid education development and launch of smart classrooms.
With this strategic partnership, in line with initiatives including Saudi Arabia's National Vision 2030, Epson successfully completed the supply and installation of 30K interactive projectors in 2019 as a part of Future Gate project.  This will boost engagement and interactivity between students and teachers, enable hybrid learning, and strengthen the learning experience and outcomes for the youth.
Epson's interactive display projectors help deliver education for in-person, remote and hybrid learning, where students can engage and interact. For example, Epson's EB-1400 series have scalable screen sizes of up to 155 inches, helping every student get a clear view of the classroom.