Abu Dhabi, UAE, 21 September 2021: How do you keep easily distractible Generation Alpha engaged in learning, especially in a remote learning environment? How can teachers, parents, and students look after their mental health in the current digital age? How can students prepare for a career in AI?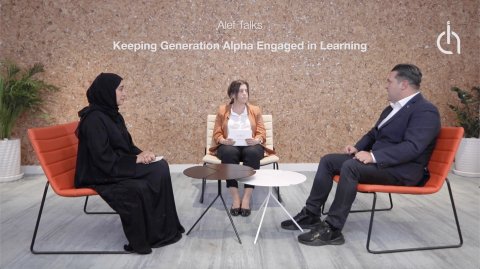 Alef Education, a leading global education technology provider that empowers 21st-century learning, launched a new video series – Alef Talks – to create a global platform for the education technology industry that addresses these questions and more.
Each month, Alef Talks will host a live discussion featuring global education and technology leaders to generate and shed light on new transformative ideas for the education sector. The premiere episode of Alef Talks discusses the challenges and techniques that engage Generation Alpha – those born between 2010 and 2025 – in learning. It is estimated that by 2025 there will be nearly two billion members of the Generation Alpha.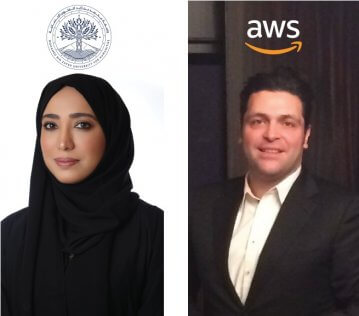 Dr. Najla Al Naqbi, Head of Smart Learning, MBZUH, and Tony Lteif, Head of Education EMEA, Amazon Web Services (AWS), joined Alef Talks to discuss the different techniques that teachers can use to keep this generation immersed in classrooms. In the discussion, the panellists highlight that the Generation Alphas are born-digital as they accustomed to a world with smartphones, AI assistants, Virtual Reality, and wearables. Therefore, the way they would like to learn will be distinctively technology-driven.
"The education industry is currently undertaking the largest experiment of its kind in the last 100 years, a transformation born out of necessity as schools and colleges had to shift to remote learning in a very short period of time. The increasing reliance on technology is prompting some educators to reconsider the method of learning, which includes personalising learning to individual students and moving away from the one-size-fits-all education model", said Lteif.
Dr. Naqbi added that how education institutions reacted to the pandemic demonstrated that educators can quickly and effective adapt to changing circumstances. She stressed that instead of transitioning back to the 'old way' of teaching, educators need to prepare to teach for the 'new normal' environment. The full video is now available on the Alef Education YouTube channel: https://www.youtube.com/watch?v=GrUH3Q8IGlk.
Geoffrey Alphonso, CEO, Alef Education, said: "The fourth industrial revolution will dramatically transform all aspects of our lives, pushing the trend towards hyperconnectivity, automation, and AI. As such, the global education industry needs to quickly adapt and respond to these changes to ensure that they are prepared to cater to the Gen Alpha. As a leading global education technology provider, Alef Education is excited to launch the Alef Talks video series as it will create an international knowledge exchange platform that inspires such time-sensitive  and transformative ideas for the education industry".
Since its inception, Alef Education has impacted the lives of more than 620,000 students from over 400 schools in the UAE, the US, and now Indonesia. The company was recently awarded the Best Use of Emerging Technology for Learning award for its Alef Platform at the prestigious SIIA CODiE Awards 2021.