By Mohammed Sharif, Strategic Business Manager – Video Collaboration, KSA at Logitech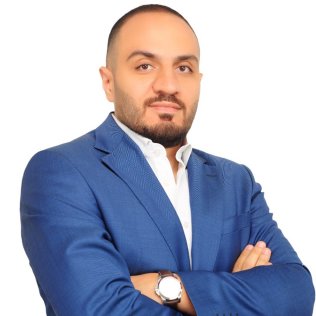 With new strains of COVID-19 encouraging governments to implement further restrictions around the world, it's clear that organisations must be prepared to operate remotely, or at least cater to the needs of users who prefer to engage virtually. This can help prevent the spread of the infection, and also ensure that business and society has a better chance of operating productively while enabling people to distance themselves from others.
This is as true for schools, colleges, and universities as it is for retail, healthcare, or any other sector.
Attending the recent Smart School Summit – Saudi Arabia, it was fascinating to see just how the level of awareness about the need for implementing technology for remote and distance learning has grown. The event gathered educators and technology vendors from around the region, and the continued high demand for innovative new technologies to help bridge the gap between students and teachers in remote settings was palpable.
Certainly, the education sector is becoming increasingly prominent in Saudi Arabia, where about 37 percent of the population is below the age of 14, and those under age 25 account for more than 50 percent of the population. Furthermore, education is a key pillar of the country's Human Capability Development Program, which forms part of Saudi Vision 2030.
With or without COVIID-19, demand for remote and hybrid learning will continue to rise in Saudi Arabia, not just for young people, but also for adult education and corporate training. Everyone is keen to pull in the same direction to – in the words of the Human Capability Development Program – "ensure that citizens have the required capabilities to compete globally by instilling values and developing basic and future skills, as well as enhancing knowledge".
This is exactly why Logitech highlighted a range of cutting-edge solutions, including the Rally Bar video conferencing solutions for small, medium and large rooms, and Logitech Scribe, an AI-powered whiteboard camera for meeting rooms and classrooms, at the Smart Schools Summit.
Logitech Rally Bar is a portfolio of appliance and PC-based solutions that works with today's leading video conferencing services such as Microsoft Teams and Zoom. Rally Bar and Rally Bar Mini feature built-in AI, and come equipped with Logitech RightSense technology and AI Viewfinder, a second camera dedicated to computer vision, and a built-in microphone. The camera detects human figures and processes where they are in real-time, enhancing the precision of Logitech RightSight auto-framing and camera control so meeting participants are always in focus, whether they are late joining or moving about. The solution is ideal for teachers who are engaging with students remotely, as it gives them the freedom to move around naturally without any audio-visual issues.
Logitech also highlighted Scribe, an AI-powered whiteboard camera for meeting rooms and classrooms. Compatible with leading services like Microsoft Teams and Zoom, Logitech Scribe broadcasts whiteboard content into video meetings with incredible clarity, virtually transporting everyone into the same room. AI enables the device to render the user invisible, so that they don't get in the way of the content they are creating on the white board.
Being able to share content in this way has a powerful impact on virtual lessons and collaboration. It also makes life much easier for the person presenting, who can focus on the message they are trying to get across rather than worrying about whether the viewers can see the white board.
We're excited to bring these solutions, and others, to Saudi Arabia's education sector and support the aims of Saudi Vision 2030.