Riyadh, Saudi Arabia, June 23, 2021: Over the past year, there has been much speculation about how the future of work will look in a post-pandemic world. Unfortunately, the conversation has rarely extended to the fate of the education and learning sector. New research from Citrix reveals that educational institutions in Saudi Arabia have made significant strides in remote learning – however, education sector staff expect investments in upskilling and communication tools.
This research, commissioned by Citrix, surveyed staff members in Saudi Arabia including university C-level executives, IT managers, teachers, and administrators, in June 2021. The study sought to identify the challenges, opportunities, and general sentiments of sector professionals towards the major changes of the last 18 months.
The hybrid model is here to stay, but both remote and on-campus experience must level up
Currently, on average, 77% of teaching is done remotely in educational institutions around the Kingdom. A majority (81%) of staff consider the hybrid learning model will improve the students' learning experience in the next academic year, with half (50%) thinking this will significantly improve learning. Furthermore, 67% of those surveyed identify flexible/remote learning as important for their school or university.
Technical issues faced during online learning include connection to video conference platforms (51%), lack of connected devices to the education portal (33%), and security issues (31%).
Over half (54%) believe that communication between teachers and students through collaboration tools must be improved during remote learning. This was followed by access to all applications/materials needed for work (48%),and availability via one platform to access all the courses and manage materials (48%).
Surprisingly, 90% believe the campus or school (physical) experience will be more important to their school or university moving forward post COVID-19 (compared to before the pandemic). In fact, 38% consider that the topic of smart campus will be most important for their school or university.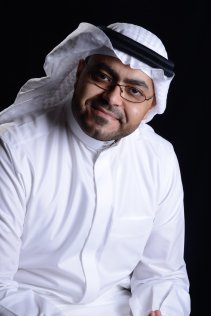 "The Saudi Arabia education sector continues to accelerate its digital transformation, delivering more integrated on- and off-campus teaching and learning experiences", says Mohammed Kiki, Country Manager for Saudi Arabia, Citrix. "This is a great chance to ensure that the much-anticipated 'new normal' works better for everyone after the worst of this pandemic is past".
IT security provisions in the education sector are encouraging
When asked about IT security within their institutions, an overwhelming 80% of staff surveyed said they were comfortable with their IT security provisions at that time. This is encouraging in light of recent alerts worldwide warning of the increased likelihood of ransomware attacks on education establishments.
For example, 87% of staff think that data centres hosted in the cloud improved security and performance at their school or university. And they do not expect the amount of data hosted in their cloud to decrease – in fact, a significant increase is expected from pre-COVID levels (11%).
Facing the long-term hybrid learning challenge
Staff upskilling and class experience
When asked about the key challenges imposed by the hybrid learning environment, 43% of respondents felt that class experience could be improved by upskilling professors and teachers on how to use technology. Whilst 28% of them consider the topic of skills and training to be most important for their school or university. On the other hand, 55% believe that concentration and engagement in students will be the biggest challenge.
Student experience and wellbeing
Around one third (29%) consider wellbeing to be the most important topic for their school or university, and 67% said that flexibility and remote working are key for their school to help with student experience and wellbeing. This was in addition to virtual space activities and digital wellness technologies that got 53% and 46% of the responses respectively.
"Getting organisational culture right is critical to a successful hybrid learning environment – people trump technology", adds Mohammed Kiki. "Leadership must champion the move to remote learning, and educators need training on how to make effective use of the tools provided to maximise effectiveness and return on investment. Ultimately, institutions that make such investments for students and staff alike are most likely to succeed in this new education era".
Before the pandemic, remote learning on this grand scale was never thought possible, nor was it necessarily the ambition. However, the sector is now transforming – to keep knowledge accessible and meet wider societal expectations, notably sustainability – so institutions must preserve the progress made. With 80% of education-sector staff believing that sustainability is more important since the onset of the pandemic (compared to earlier) and 58% considering it essential to schools and universities, there is little doubt that the need to implement sustainable practices and process will also impact the education sector in the near future.