Jadd Elliot Dib, Founder and CEO of Pangaea X, highlights the power of data analytics in terms of navigating the uncertainty that has been caused by the COVID-19 pandemic in an exclusive op-ed for tahawultech.com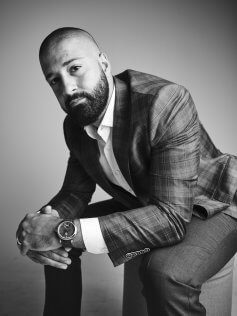 Technology has always been at the forefront of enhancing our everyday lives and enabling a better future. The rise and spread of COVID-19 has triggered unforeseen demand for digital health solutions.
Let's just think about how many countries around the world were quick to install thermal cameras and advanced facial recognition technologies.
Even prior to this pandemic, leaders increasingly embraced advanced analytics and artificial intelligence (AI), says a report by McKinsey & Company 'Accelerating analytics to navigate COVID-19 and the next normal'. These capabilities are expected to offer between $9.5 trillion and $15.4 trillion in annual economic value.
The pandemic triggered the healthcare industry to use big data and predictive analytics tools to better understand the virus and its spread.
One of the major challenges has been the early detection of high-risk areas with the greatest number of COVID-19 cases across the country. Hospitals and health systems have leveraged predictive models to gather more insights into the risks of COVID-19, potential outcomes and the virus' impact on resources.
However, even with the most comprehensive data and predictive algorithms it is too early to have concrete results, but these will definitely help scientists study elements of the virus, including potential risk factors, protective factors and long-term health consequences.
Countries in the GCC have recognised the opportunities offered by Big Data and their potential impact on healthcare and other relevant sectors, according to an article by Deloitte, 'Big Data in the GCC.' To speed up the transformation, governments will need to collaborate with research centres to fuel innovation and unlock potential values of data. As a result of these efforts, GCC countries will have the opportunity to transform their economies and play a leading role in the Big Data global race.
Governments today put in a lot of effort into technologically advanced solutions to contain the pandemic. If we think of the different apps developed – The Ministry of Health and Prevention, Abu Dhabi Health Authority and Dubai Health Authority have jointly launched an app named ALHOSN UAE.
The app is able to track whether the person is in close proximity to people who have had contact with people infected with the COVID-19 virus. This is possible if the users have the same app installed on their phone as the phones exchange the metadata stored in them.
The app is also encrypted and the data remains only on the user's phone. Through this data, the health authorities can quickly identify people at risk of transmission so that they can communicate with those people and conduct a retest.