Endava's report uncovers the changing technology landscape, with businesses prioritizing innovation and IT investments. Key areas such as AI, big data, predictive analytics, and 5G lead the way, reflecting a clearer grasp of technology's future direction.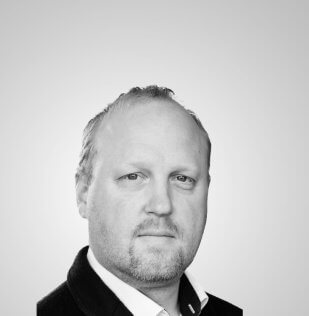 Endava has launched its latest report, Technology Acceleration: Adapting to Thrive in an Era of Change. The report explores the impact of the economic outlook on executives' IT budgets and plans for adopting emerging technologies, revealing rising confidence in the market after a distinct period of uncertainty since the early 2020s. Optimism in the business climate marks a shift from organisations planning to invest in innovation instead of operational stability in a bid to drive a competitive advantage, with only 15% citing operational stability as the top priority for their IT investments.
The report indicates a growing appetite for emerging technologies amid expected boosted IT funding for the next year. Rather than maintaining the status quo, businesses of all sizes and industries have high hopes for tools such as artificial intelligence (AI), which is a top priority for 80% of respondents. This is followed by other key market drivers that form the backbone of technology acceleration, such as big data (75%), predictive analytics (75%), 5G (74%), digital ecosystems (68%), composability (59%) and microservices (55%).
Regardless of the location, industry vertical or company size, almost all (99%+) of those surveyed said they understand the future direction of technology, with nearly 90% stating that they had a "clear understanding". With uncertainty no longer an issue and the surrounding staffing challenges, supply chain shortages and recessionary concerns of the last few years beginning to trend in a more positive direction, the majority of businesses are feeling more optimistic. Just 10% of decision-makers feel pessimistic about the economy, despite facing multiple headwinds, including geopolitical conflict, rising interest rates and many organisations oscillating between hiring and firing cycles.
As generative AI continues to dominate global technology discussions, and AI in general becoming increasingly widespread, 80% of businesses see it as a high priority for adoption. While the promise of AI wasn't limited to any particular vertical, its impact was viewed most favourably in Mobility, Retail & Consumer Goods, Telecommunications and Finance & Banking where potential use cases may be most apparent and 80% of organisations regarding it as either a "high" or "very high priority" technology. Additionally, despite 5G's struggle to take off, Endava's data shows that interest is surging, most notably in Mobility and Telecommunications where 85% said it was a high-priority technology.
The report also reveals that organisations are opening up to more strategic investments, with awareness of composable architecture on the rise. Previous data from Endava showed that many organisations lacked a strategy for composability and were unfamiliar with it entirely, while nearly 60% of organisations are now prioritising it highly in a bid to unlock the efficiency and flexibility benefits.
Endava CTO Matt Cloke commented: "As confidence in the future of technology grows and organisations face increasing pressure to keep up with competitors, it's critical that business leaders don't get distracted by the hype of innovations. Evaluating trends is important, but there's no single tool or initiative that will create a market leader, and by focusing on technologies in isolation, businesses risk missing out on lasting profitability and growth."
"As companies make plans for healthier IT budgets on the horizon, taking an approach that prioritises optimisation when adopting innovations, rather than sweeping transformations, will empower them to stay in control of their success. A framework that champions composable architecture together with iterative implementations of technologies will help them invest in impactful capabilities today while building for the future. This includes a shift in mindset and culture, with practical benefits for people at the heart of technology acceleration."