A10 Networks has introduced the A10 Defend Security Portfolio which helps customers optimise secure experiences.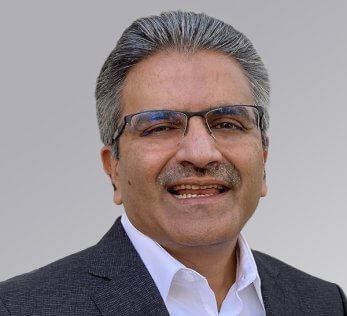 Distributed denial of service (DDoS) attacks continue to rise in frequency and sophistication. DDoS-for-hire, hacktivism and geopolitical forces all play a role in the growing cyber threat landscape. In fact, according to Gartner, DDoS attacks will be used as the most common cyberattack type in the coming years. And increasingly, threat actors are leveraging artificial intelligence (AI) to enhance the efficacy of DDoS attacks. This cyber threat landscape requires new and innovative approaches to DDoS defenses, those that leverage AI to help anticipate multi-vector attacks.
To help customers protect their networks and applications, meet uptime demands, deliver on customer expectations, and optimise secure experiences, A10 Networks is establishing its A10 Defend security portfolio. This portfolio suite of products creates a holistic foundation for growth including new and advanced DDoS protection with AI-enhanced zero-day detection capabilities, analytics and proactive DDoS threat intelligence to protect against new and previously unknown attacks.
A10 Defend Delivers Advanced, Holistic DDoS Defense
Available today, as part of the A10 Networks solution portfolio, the company has released A10 Defend Detector. A10 Defend Detector provides early-warning capabilities to facilitate even more effective and advanced threat mitigation, helping customers to build DDoS defenses before attacks occur. A10 Defend Detector, combined with A10 Defend Orchestrator and A10 Defend Mitigator, can provide high levels of scalability and efficacy with automated DDoS defenses for the most demanding service provider and enterprise environments.
A10 is also currently in early trials with enterprise customers for its DDoS threat intelligence service, which it plans to integrate into the solution portfolio. A10's security research team already tracks upwards of 15.4 million DDoS weapons globally. The DDoS threat intelligence service builds on that expertise and will provide advanced DDoS intelligence for depth, accuracy, and proactivity. The service will be available early next year.
"A10 Networks has the track-record and cyber threat expertise to help our customers protect their networks, even against previously unknown forms of attack. The launch of our integrated A10 Defend solution portfolio will create the foundation to continue adding new capabilities and supporting new operating environments for customers to achieve optimal user and subscriber experiences," said Dhrupad Trivedi, president and CEO, A10 Networks.
In addition to the A10 Defend solution portfolio, the company can help customers boost web application defenses with the A10 Next-Gen Web Application Firewall, powered by Fastly. Launched earlier this year, A10 is actively working with customers to deploy A10 Next-Gen WAF to help them efficiently and effectively protect their web applications against a wide variety of advanced attacks.