Fadi Moubarak, VP – Channels at Avaya explains their channel partner program, their channel goals and mission for the year ahead and the importance of GITEX Global.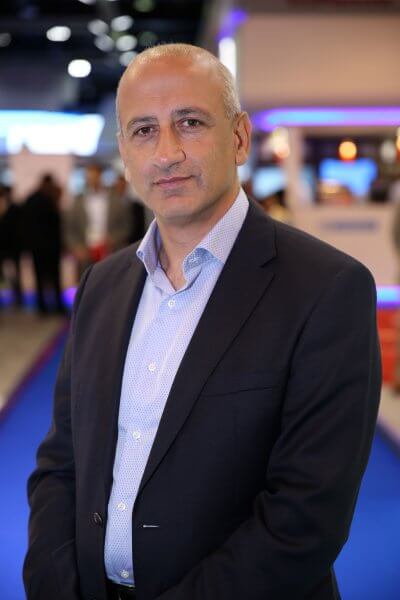 Can you provide insights about your channel partner program and what it aims to achieve for your company?
The channel program has always followed the company strategy, which is basically retainment for our customers. We'll start with retaining our base, which has proved over the year to be the solid foundation that allowed Avaya really to manage this turbulence and the transition. We have a huge set of very loyal customers and partners that we definitely want to retain. We're always aiming at winning new customers, but we don't want to do that at the expense of the base. Our slogan says your path, your choice, your face, so the program has to be aligned to that in the sense of guiding and rewarding the partners for the behaviour that aligns to that strategy, which is resonating very well with our customer and partners because our base is their base.
75% of our business roughly goes through partners, so whatever customer we have is also their customer, so they definitely want to retain that base. We transform the channel program to reward partners who would retain that customer renew every single contract we have (whether it's a maintenance contract, subscription contract or cloud contract) and start the transformation journey in terms of driving innovation without disruption, where the partners have a big role to play.
When you don't want to disrupt an operation, you have to understand it and really navigate through the way they operate and the challenges or opportunities they're trying to address. Our partners are very close to customers, and they know that operation. They have a lot of services or complementing solutions that they usually bring into the equation for us to be able to deliver on that transformation journey without disruption.
What are your channel goals and mission for the year ahead?
We want to reward our loyal customers and divide the business on a smaller number of partners. We always hear from our partners we don't crowd our markets with a lot of partners and that's a value as a vendor.
We also want to drive certain initiatives around selling our innovation solutions, whether cloud or hybrid and we want to achieve a certain target through a subset of those partners. We respect our partner's choices in terms of their strategy. It's not about forcing our strategy on them, it's about presenting it to them, and they buy into it, then let's work together and if they prefer something different, we respect that. We are also monitoring the wind of new robots to win new customers and the growth in that sector.
How important is an event like GITEX Global for your company – and what value does it bring for your organization?
GITEX is one of the two most valuable events for us globally. One happened in the US and this is the second one for the international markets. This year we have started seeing customers from the US joining us here because GITEX first has become a truly global event. We see customers coming from Australia, Japan, South Africa, UK and US. For us it's a concentrated outreach of our customers because we bring them all in one place, we show them and introduce them to our top executives. It's like six months' worth of sales efforts concentrated in one week because we have all the decision makers, partners and top customers. This is proving invaluable and it's always exceeding our expectations.