Dubai, UAE, 18 January 2021: Global technology brand, OPPO, has innovated a first-of-its-kind privacy protection technology to make the smartphone user experience more safe and convenient, in an increasingly converged environment. Debuted in UAE on the latest OPPO Reno4 smartphone, the technology supports the OPPO's R&D mission to make mobile phones smarter and enrich the user experience with innovative technologies.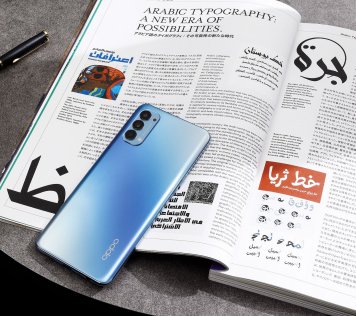 With some of the highest smartphone penetrated markets in the world – UAE at 187%– mobile phones in MENA are currently the most important social interaction tools. However, they are increasingly vulnerable to threats against information privacy. Strangers could easily catch a glimpse of an official email or private content if a message pops up on a phone that is also being used in a social gathering or to take a photograph.
Tarek Zaki, Senior Product Manager, OPPO MEA, said, "We are seeing an increasing demand from UAE consumers for privacy features as well as lifestyle features in smartphones. With consistent penetration of internet and information technology into our lifestyles, staying always connected has made privacy protection one of the trickiest problems for smartphone users. With the new AI-enhanced smart sensor, OPPO is offering consumers smartphones that could realise the integrated functions such as AI assistant, privacy security and touch-less gesture operation. It supports the original intention of the OPPO brand and its Research & Development team to make mobile phones smarter and maximise the experience and the technology".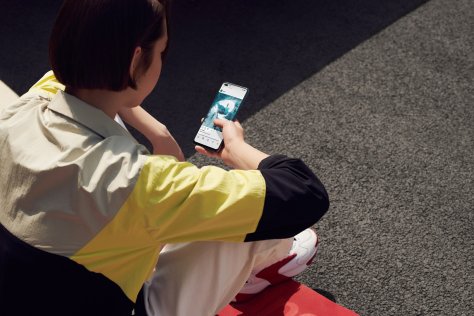 Dismissing the existing solutions in the market – using radio or an ordinary camera – due to their limitations, the OPPO R&D team identified a next-generation solution using Artificial Intelligence that is available only on OPPO Reno4 smartphone. Offering ground-breaking camera capabilities and trendy design, OPPO Reno4 is equipped the new AI-enhanced smart sensor that provides four unique and advanced features, far ahead of other smartphone features in the mid-market segment.
The Spy Detection feature works on Reno4's smart recognition algorithm that detects if someone other than the phone's owner is looking at the phone. It protects messages and popups from prying eyes by hiding detailed content.
With Smart AirControl, Reno4 allow users to scroll pages within apps without touching the screen. Phone calls can also be answered with a swiping hand motion in the air.
Enabled by the AI Smart Sensor and pose-recognition algorithm, Reno4's Smart Rotation intelligently detects the orientation of a user's face and the phone in order to determine whether to rotate the screen. This feature provides convenience to users especially while lying down.
The Smart Always-on Display prevents the Reno4 screen from dimming or shutting down while the user is still watching the phone, preventing interruptions in viewing content.
As the development of mobile phones has entered the evolutionary stage of artificial intelligence era, OPPO's R&D for AI in smartphones has focused on identifying and developing new solutions, such as the AI Smart Sensor on the Reno4, that provide human beings with more convenience in terms of communication.
Offered in three unique colours – Galactic Blue, Space Black and Nebula Purple, the Reno4 is currently available at key retailers and e-commerce platform across the UAE, priced at AED 1,499.