Canva teams up with LottieFiles to provide users access to an extensive library of 100,000+ animations.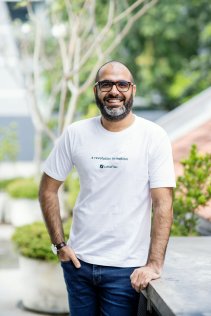 This integration, a global first, melds LottieFiles' extensive animation library with Canva's unparalleled design platform, giving Canva users the ability to transform their static designs by leveraging the emotive and storytelling power of motion like never before.
The LottieFiles app for Canva isn't just another integration; it's a revolution in the design landscape led by motion.
With the LottieFiles app for Canva, users can access:

Over 100,000 free, ready-to-use animations: Canva users will have access to animations with hundreds added daily for every industry and every use case.
Customizable animations to match any brand: Each animation is transparent and background-free that can fit any color palette.
'Tiny but Mighty' file format: Lottie animations, which are six times smaller than GIFs, can now be natively used in Canva. This gives users high quality animations with faster load speeds.
Access private animations from the LottieFiles platform: Organizations and teams can bring their Private Lottie Library into Canva.

Redefining Creative Boundaries Beyond Static Designs
Serving over 6.5 million designers and developers globally and endorsed by teams from over 275,000 organizations, LottieFiles is no stranger to the design world.
"Our mission at LottieFiles has always been to empower Creators to bring elements of joy into their creations; this integration is a significant stride in that direction. Combining Canva's easy-to-use design platform with the power of Lottie creates a dynamic duo experience like never before," said K Minglani, Co-Founder and CEO of LottieFiles.
The LottieFiles app for Canva emerges as a testament to the transformative power of animation, seamlessly blending intuitive design with rich customizations. It allows users to inject motion and powerful storytelling into their creations. As Canva emphasizes its dedication to simplifying design processes while heightening visual impact, this collaboration with LottieFiles is a testament to that commitment.
"The integration with LottieFiles brings powerful new creative possibilities when creating presentations, videos, whiteboards and more in Canva. Canva aims to make design accessible by integrating the world's best content and technology into one simple platform. By partnering with LottieFiles, we're ensuring that users can effortlessly tap into the  captivating appeal of motion graphics," said Anwar Haneef, Head of Ecosystem at Canva.