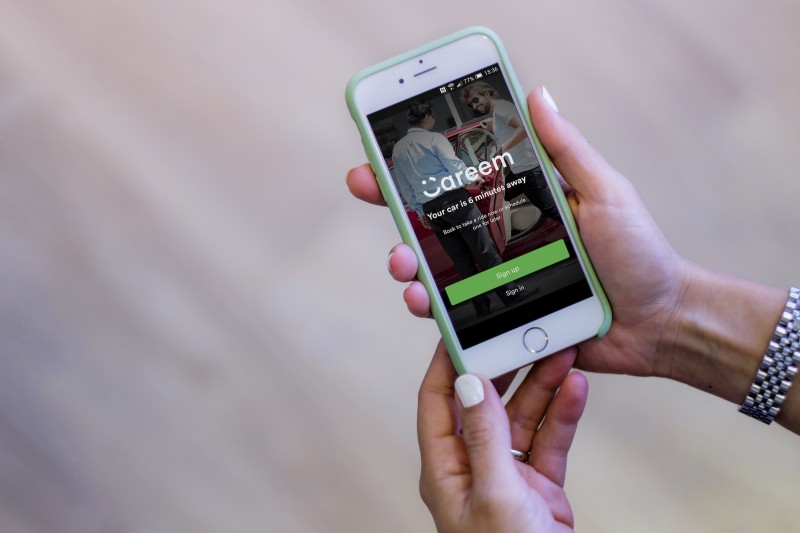 Careem, Dubai-based ride-hailing firm, is planning to extend its operations across 30 new cities in Pakistan, according to a Bloomberg report.
In an interview, Junaid Iqbal, Careem's managing director in the country, said that the firm is looking to expand from its current presence in 10 Pakistani cities over the next three years. The app competes largely with Uber Technologies, offering car, motorcycle and rickshaw rides in South Asia's second largest economy, said the Bloomberg report.
With the country's economy growing significantly, driven by increasing consumer spending, along with a drastic drop in militant violence over the last two years, Bloomberg said that the growth rate has ascended close to 5 percent in 2016. This was post a $6.6 billion International Monetary Fund loan program that staved off a balance-of-payment crisis in 2013.
However, according to Bloomberg, "Pakistan's current account deficit is widening and foreign-exchange reserves dwindling as exports lag regional peers, prompting speculation that the government may need IMF support again."
Nonetheless, cellular phone penetration stands at around 71 percent in the country of more than 200 million people, according to Pakistan's telecommunication authority, Bloomberg reported.
Iqbal said, "The number of smartphones are growing, Internet users are growing. In couple of years, you will have a huge population of people who will become very savvy."
According to the report, Careem, which has attracted investment from recently arrested Saudi billionaire Prince Alwaleed bin Talal and Daimler AG, operates in more than 100 cities in the Middle East, North Africa and South Asia. Having begun Pakistan operations in 2015, there is a plan to diversify the business in the nation by 2020 with $100 million of investment, Iqbal said, according to the report.
It's "currently settling in transportation," though Careem may move into other e-commerce businesses in Pakistan, Iqbal said, without specifying. A former fund manager and news anchor at local broadcasters Geo and CNBC Pakistan, Iqbal aims to make Careem turn a profit in Pakistan by 2020, said the report.
"Each new product and each new territory comes with certain cost," he said. "The focus is growth."
E-commerce is booming in Pakistan with the arrival of various online outlets such as Daraz, Kaymu and Yayvo.  According to the nation's telecom agency, Bloomberg said, Pakistan's e-commerce market may grow to a size of $1 billion by 2020, from less than $100 million two years ago. Bloomberg added that the Chinese Internet giant Alibaba Group has shown interest in entering the Pakistan market.