On 19th March 2017, Shinzo Abe, the Prime Minister of this year's Partner Country, Japan, and German Chancellor Angela Merkel will officially open CeBIT 2017 in the presence of more than 2,000 VIP guests at the Welcome Night ceremony in Hall 9 of the Hannover Exhibition Center. The Partner Country, alone, is fielding around 120 companies to appear in every segment of the show.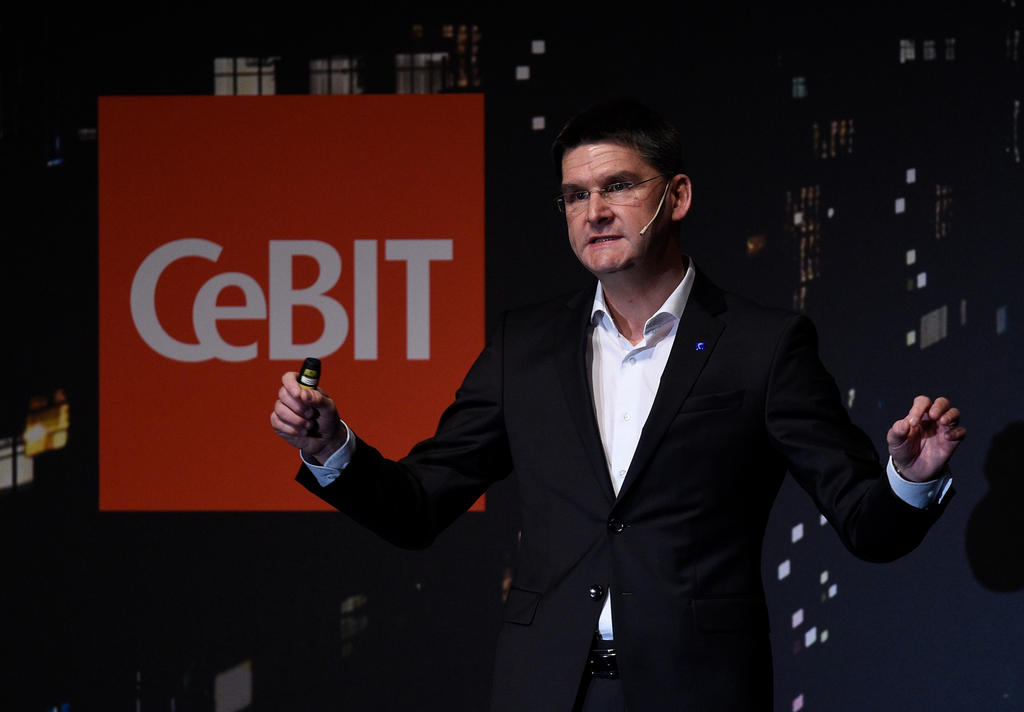 The show will feature a wealth of disruptive technologies, new business models and application scenarios – everything needed for the digital transformation of business and government. "CeBIT 2017 will make digitalisation tangible for visitors in a way they have never experienced before," Deutsche Messe Managing Board member Oliver Frese announced to the press on Wednesday in Hannover, Germany. In the exhibition halls, a good 3,000 companies from 70 nations will present real-life application scenarios, and a small army of startups will profile their disruptive business models, while at the CeBIT Global Conferences digital visionaries will explore the digital future of business and society.
"CeBIT 2017 will raise the curtain on the future of business and society. It will make digitalisation a tangible reality," Frese told the audience of more than 120 international journalists at the CeBIT Preview. This year's CeBIT is headlined "d!conomy – no limits," a lead theme that puts the spotlight squarely on the boundless opportunities of the digital transformation. "Digital innovation is opening up a whole new world of possibilities for business and society. Enabling companies to recognize them and leverage them for successful digital transformation – that's what CeBIT 2017 is all about," Frese commented. Exhibiting firms will be treating visitors to several hundred application scenarios demonstrating optimal digitalisation.
Among much else, the exhibits and presentations will feature a wide array of new applications for artificial intelligence and cognitive computing. "There is a vast and diverse range of applications for artificial intelligence, particularly in business," explained Frese. "For instance, AI can be used to undertake more comprehensive analyses of big data and link data sets in innovative new ways. Another example is the use of bot systems in communicating with customers."
Artificial intelligence will also feature heavily at the CeBIT Global Conferences – such as when Google Director of Engineering and internationally renowned AI expert and futurist Ray Kurzweil takes the stage.
"Visitors to Hannover will also see humanoid robots that use artificial intelligence to interact with people," Frese noted. For example, the Japanese roboticist Professor Hiroshi Ishiguro will be stepping out at the Conferences in the almost unnervingly lifelike company of his digital twin. "CeBIT will thus provide major inspiration on the shape of things to come," remarked Frese.
Among the other key technologies that will be feature at the event include drones, virtual reality, autonomous cars and more.
One of the big magnets of this year's show is SCALE11 in Hall 11 –home base for startups at CeBIT. More than 400 young enterprises from 40 nations will demonstrate just how rapidly digitalisation is sparking new companies and new business models. The startups will be joined at SCALE11 by numerous large, established corporations, who will be profiling their own startup development and support initiatives. The big names here include Deutsche Bahn, Volkswagen and Mastercard. Hall 11 will also take a close look at a whole range of big new trends. For example, there will be conferences on various digital applications, including blockchain technology, which is a major source of new business models for startups. There will also be plenty of up-and-coming young companies at the Research & Innovation showcase in Hall 6. The showcase will feature leading German and international research institutions and universities, including the finalists for the 2017 CeBIT Innovation Award.
The CeBIT Global Conferences are a core part of the CeBIT experience, and this year's conferences boast a truly stellar line-up of speakers. Among the big names are Google engineer and futurist Ray Kurzweil, the famed roboticist Hiroshi Ishiguro, and Stanford professor and social researcher Michal Kosinski. An expert in psychometrics, Kosinski has developed a mathematical method that analyzes Facebook likes and other publicly available data to determine people's personality traits. The speaker list also includes someone who is arguably the world's most famous whistleblower – Ed Snowden. Snowden will be joining the proceedings via live stream from Moscow.