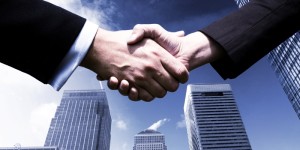 CIOs need to get their house in order before they get a seat at the top table, a panel of financial  executives said at a briefing by the Financial Times in England. 
Speaking at the Maximising the Value of Information Technology, CFOs at Dixons and business events organiser UBM suggested the CIO was still overwhelmingly a technology-focused role.
"My relationship with my CIO can be confrontational," Dixons CFO Humphrey Singer said.
"It's a pain for me that we spend so much on keeping these monolithic systems going, while being told if we don't spend on them we are all going to die."
But Singer said that IT has moved from being a back-office function to being a key part of a sustainable business, and said that 15-20% of the company's sales are now completed online with the company offering in-house price checks at its stores matching the best deals on the market.
"The world moves very quickly and any investment that takes two years to come to life just isn't worth it anymore.
"And we see the cloud and outsourcing as part of the solution."
The company found a real dearth of talent recruiting the right technology people to lead Dixons in the right direction, Singer noted, while Bob Gray, CFO, UBM,  spoke about his company's struggles in finding the right CIO.
Gray said: "We had a track record of getting big ERP projects wrong, so we wanted a CIO with big project management experience, who could manage change effectively and who would also be a technical leader for the group."
But Gray was wary of some technological and project management trends, saying "Agile development wasn't a panacea to success" due to its ongoing costs.
As the panel turned to the role of the IT executive, Andreas Rueter from sponsors AlixPartners said that "CIOs need to get their house in order to get their seat at the top table", with Gray recalling a conversation with a technology leader who quipped that it can be tough for a CTO to have a business conversion when the email is down.
When that's running then CIOs can do the business side, Gray concluded.
Dixons CFO Singer said the relationship between the financial directors and IT executives needs to be trusting.
"It can be like your relationship with your doctor," he said, "because in many ways I'm clueless about what we should be doing.
"But it's a two-way street and we need to do more to speak each other's language."